'Pokémon Go' still raking in huge revenue despite 90% drop in users
The game is estimated to be raking in at least $99 per minute ($140,000 a day) despite its steady decline of active users.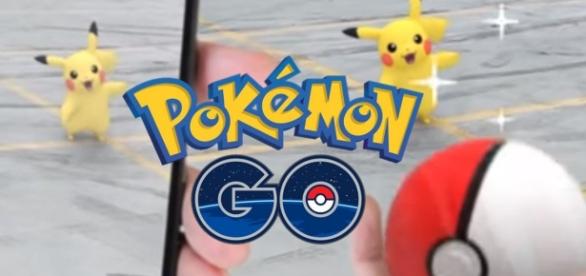 The number of active players on Niantic Lab's highly popular #augmented reality #Video Game, "Pokémon Go," has gradually been dropping since its release back in July last year. The drop has been so significant that a research report has estimated a drop of around 90 percent from its original 1.6 million daily users during its first few months.
Still making a lot of money
In a recently published report from Think Gaming, it was revealed that "Pokémon Go" is still making a ridiculous amount of money despite its now 148,000 daily user average. The game is estimated to be raking in at least $99 per minute or around $140,000 a day.
It is a significant drop from its previous earnings, but it is still more than enough to keep the company afloat, which means that the game is far from being in danger of being halted.
Lost 90% of its active users....https://t.co/mvILRRmyqD

— Faisal Ameer Malik ® (@faisalmalix1) June 3, 2017
Mobile competitor earnings
The game itself even beats out other popular games on both Android and iOS, including popular mobile properties such as "Games of War: Fire Age" and "Clash of Clans." Both games make significantly lower estimated earnings per day as compared to Niantic's augmented reality video game. At the moment, the top-grossing app in Think Gaming's report is still the classic "Candy Crush Saga," which is estimated to rake in around $149 per minute (around $215,000 per day).
How the data is gathered
The publication that reported all the figures estimates their values from different parameters, including each app's ranking in the Google Play Store and Apple App Store.
It also takes into consideration the total number of downloads, estimated #Active Users, and other factors. The figures published are trusted by thousands of developers, publishers, and investors, which means that their estimates may be fairly accurate. A number of game developers (such as Niantic Labs) don't really share their exact daily usage, which means that there is really no way of knowing how many actual players are online each day.
Niantic is undoubtedly still pouring a lot of its resources into making their title significant once again. The company is planning to launch a big update for "Pokémon Go" in the coming weeks, which will reportedly include features such as multiplayer player vs. player (PvP) modes, legendary Pokémon, special events, and other additions. The updates are designed to attract former players with its new features while also enticing newcomers to try their hand at being Pokémon trainers.