'The Big Bang Theory' ending with season 12?
Showrunner and creator shares his thoughts for the future of 'TBBT' on CBS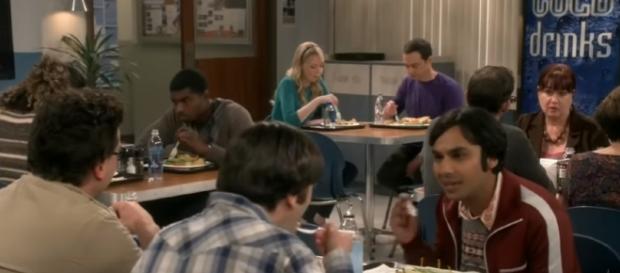 While CBS doesn't want to see the show go, it looks like "#The Big Bang Theory" season 12 will be the last. Showrunner and creator Chuck Lorre recently shared with The Hollywood Reporter that the show was never supposed to go on as long as it has. He was shocked to find out that it reached season 10, so is even more surprised that fans have kept it alive on the network for an extra two years.
He doesn't mean this is a bad thing. He's happy that it's lasted so long but just shocked as that was never the intention. However, now he says that he's not quite sure there's much more of a future of the series. The executive producer has no idea where to take the show past the 12th season.
CBS doesn't want to give up 'The Big Bang Theory' just yet
Of course, the CBS may have other plans. The network says that it has no plans on stopping the comedy show anytime soon. It remains to be one of the popular shows on the network and that's the way CBS wants it to stay. It seems like as long as everyone else is happy to continue then the show will continue, and when most are getting paid close to $1 million per episode, why would they choose to leave the show?
CBS has shared that it has a goal of 20 seasons. This would make it the longest running scripted comedy show on the network. It already beats Friends, which wrapped with 10 seasons back in 2004.
Wasn't season 10 supposed to be the end?
Many fans expected the show to wrap with the 10th season. There were various links to Friends, including the fact that the shows were about a group of young adults finding their way in the world--and at least one unlikely relationship.
However, the network decided to renew the show for another two seasons in 2017 and looks set to do the same, as long as the ratings hold up.
Lorre will have to decide whether he sticks with the show or hands the reins to someone else. Right now he can't see how the show could continue but that hasn't stopped him creating storylines. After all, many fans didn't see how "Two and a Half Men" could continue without Charlie Sheen.
Even if "The Big Bang Theory" comes to an end with season 12, the franchise may still continue. The show has got a prequel spin-off, called "Young Sheldon." It is focused on Sheldon's life in Texas, with a Christian family that doesn't know how to cope with his genius mind. The show will air on Thursdays at 8:30/7:30c from November 2, following on from its parent show. "The Big Bang Theory" will initially air on Mondays until the end of Thursday Night Football and then move to Thursdays in its usual 8/7c timeslot. #TBBT #Young Sheldon