AMD Radeon RX Vega new chip details
It features a powerful HBM2 memory and Vega of 10 GPU and a maximum scaling capacity of 512TB.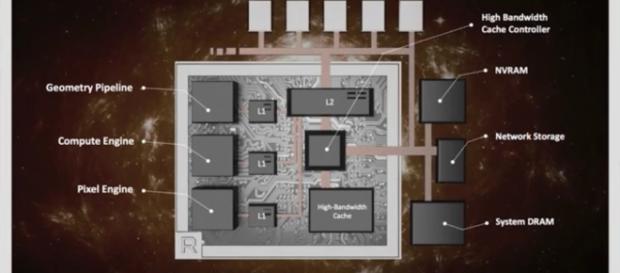 AMD is known for its cutting edge technology in the Gpu sector. The company has released a number of chips in recent years. This time, the tech giant has unveiled the Amd Radeon RX Vega 64. According to Forbes, "the device will compete with Nvidia's GeForce GTX 1080 GPU." AMD is said to take the gaming experience to another level with this latest chip, which features a powerful HBM2 memory and Vega of 10 GPU. This new chip is touted to be 'the world's most scalable GPU memory architecture' by AMD because of its maximum scaling capacity of 512TB.
A top-end rivalry: AMD vs Nvidia
The excitement grows as this revolutionary chip promises to work in concurrence in order to process the workload of non-uniform graphics.
At the SIGGRAPH convention the officials gave a clear insight into the specifications of the chip. AMD affirmed that the three new graphic cards will be launched in August 2017, with prices starting at $399. As AMD is aiming at the speed of GTX 1080 for the chip it is likely to compete with the high-end graphic cards from Nvidia. It will be interesting to see who tops the market. The company has also made assurance the for inclusion of a new memory caching system.
However, rumors are rife that this yet to be unveiled. It would be a gamers dream come true. The chip is said to be very power consuming. The power hog chip information was leaked in Dutch on Tweakers forum. Upon request by Videocardz for translation, the message read, "I've seen the specs of Vega RX.
It needs a d*mn lot of power. We're working on it, which is a start so launch is coming closer." The message seemed to have come from the Managing Director accompanied by a cheeky smiling emoticon.
Specs, features and other details
After this leak, it was claimed by PC Gamer that the company was working on making custom-cooled cards having "TDP at 300W" for its air-cooled mode and 375W for its liquid-cooled SKU. According to PCgamesn, if we talk about the bottom end card, it comes with "standard AMD reference blower cooler" and base, 8GB of HBM2 memory, 3,854 GCN 4.0 core version GPU. As for the Radeon RX Vega 64 card, it comes with 8GB HBM2 memory and Vega 10 GPU. It holds a similar essential GPU design to the air-cooled rendition but has higher out-of-the-case clock-speeds.
An unnamed source of Fudzilla maintained that AMD is set to launch a reference version of the RX vega which will be followed by a custom version. Overall the device is dubbed as cutting-edge GPU.
Click to read more
and watch the video
or