'God Eater New Project' from Bandai Namco unveils second trailer
Bandai Namco prepares way for the upcoming game entitled 'God Eater New Project' that continues the story on Fenrir.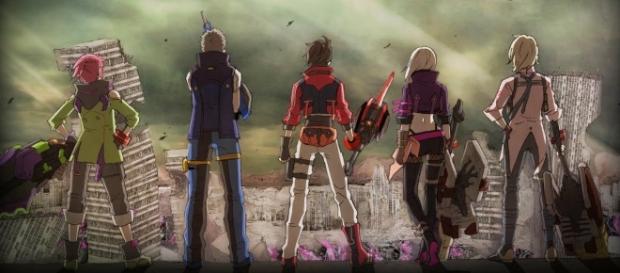 Bandai Namco released their second trailer for another God Eater title. This is called "God Eater New Project" and it reveals a vague detail of what will be new. Obviously, there will be new Aragami types and monsters that will be wreaking havoc in the game.
Recap from the PlayStation Portable God Eater
God Eater is the game that is both single-player and multiplayer depending on user's choice. The game mostly involves on hack-and-slash to kill the mysterious beings called "Aragami," which devoured the world and put countless lives of humans into peril. Now, Bandai Namco is returning once again to continue the story from where it has stopped, including its releases on other games as well.
They released a second teaser trailer of God Eater New Project during their live stream.
Players still remember the main story that brought them to tears when Soma and his friend, Shio, that is mostly like him, parted from each other. The last event made Shio as a "Singularity" and became one with the Project Ark, which his biological father planned and built. The event is so heart-crushing that millions of fans cried at the ending. However, Shio will not disappear and be erased from existence. However, she will be stuck on the moon watching over the Earth.
The console/platform used for the game
Focusing on the live stream, Bandai Namco released the second trailer that mentioned the continuation of the Fenrir branch. The purpose of the live stream is to celebrate the franchise's seventh anniversary.
That is the reason why the stream was live on the famous Japanese YouTube-like site called "NicoNico Douga" and lasted for an hour and a half. Other than the upcoming project that the team works on, Bandai also mentioned some information regarding their other franchise including "God Eater Online" and other series. Details regarding the upcoming title's console/platform are not yet available, but there is a possibility on PlayStation 4 or the PC. The second trailer video can be watched below from Bandai Namco's Facebook post:
No further information revealed yet
However, the teaser trailer only revealed few details. In addition, players and fans should expect an addition of characters, new Aragami (as based on the trailer), and the return of the old characters. And, yes, these include Alisa, Soma, Sakaki, and more. For now, waiting is the option until the next update comes. For more clearer view of the trailer video, here is the same upload on YouTube with English subtitles:
Click to read more
and watch the video
or