'Lucifer' Season 3 Episode 3 spoilers: Maze brings Lucifer closer to the target
It looks like Maze's new kind of adventure is going to help Lucifer and Chloe to solve their problem.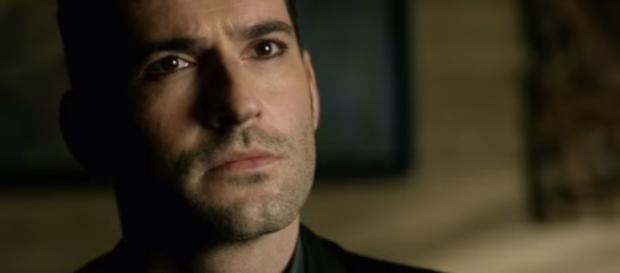 In "#Lucifer" Season 3, Episode 3 titled "Mr. and Mrs. Mazikeen Smith," Maze (Lesley-Ann Brandt) will be looking for more adventure in her life. In the new teaser promo of the television show's latest episode, Lucifer (Tom Ellis) [VIDEO]advises his best friend to do something fun and get out of her comfort zone.
The bounty hunter listens to what her best buddy has to say, but it looks like she will be doing it in a different way. Maze might be having so much fun, to the point that she has reached her limits. But, it will actually help everyone.
New episode spoilers
"Follow your greatest desire," Lucifer told Maze in "Lucifer" Season 3 Episode 3.
He told him to "hunt" the most challenging kind of person she can. However, it looks like the Lightbringer is confused about his advice and questioned himself about whether he suggested the right thing. On the other hand, Chloe (Lauren German) thinks that Maze actually needs their help.
According to the Futon Critic, Chloe strongly believed that Maze is being tricked by a conman. As the demon woman now enjoys the new adventure she is into, little did they know that her escapade is going to bring them closer to their target.
The new main villain
In other news, "Lucifer" Season 3 is going to introduce fans to the new major villain, the Sinnerman (Kevin Carroll).
#TV Line described the new chapter's antagonist as a strange and mystifying criminal mastermind who also has strong intentions for Lucifer.
In fact, it has been said that he has something to do with the return of Samael's wings. The television show's co-executive producer Joe Henderson revealed that the protagonist will be surprised to learn that Sinnerman is involved with the emergence of his pinions.
"The Sinnerman is going to make Lucifer go, 'Oh s---, is this the guy behind my wings?'" Henderson said. He even revealed that Detective Marcus Pierce (Tom Welling) also has a connection with the crime boss. The showrunner went on to explain that the two have a history and from here, the third installment's stories will be connected. The Sinnerman is going to be introduced in the sixth episode.
Previous episode recap – Lucifer, Dr. Linda
In the previous episode of "Lucifer" Season 3, Lucifer's wings were seen popping out while he was with a beautiful brunette.
"I don't usually suffer from premature unfurling," said. While the clueless topless lady was kicked out by Tom Ellis' character, he did his best to escape. The next day, when he met Dr. Linda (Rachael Harris), the two once again mocked each other. The protagonist was quite worried whether he was rushing her to return to work. As she was obviously worried about the self-harm he was doing, but she assured that she perfectly knows how to handle trauma. #Lucifer Spoilers