'Real Housewives of Atlanta': NeNe Leakes in ugly encounter with fan at the airport
Don't miss our Facebook page!
Like Blasting News page on Facebook: we will keep you updated with all the latest news.
Filmmaker James Cameron has recently come forward and admitted that O.J Simpson was originally considered for the role of the "Terminator" back in 1984. The director revealed that his executive Mike Medavoy had offered O.J the role at the time and that Simpson had to be told the role was not possible. Fans are now wondering if Cameron is thinking of hiring Simpson for a role in any upcoming "Terminator" movies.
Cameron wanted Simpson to play the role of the 'Terminator'
According to News 18, director James Cameron has recently revealed that O.J Simpson nearly was cast for the role of the "Terminator" in the earlier movies of the franchise.
The filmmaker stated that he was working with Mike Medavoy in 1984 on the first "Terminator" movie when Mike ran the idea of casting O.J past him.
Cameron explained that at the time it was not possible for them to cast a black man as the character of the "Terminator." The reasoning behind this was because the character would be chasing a white girl for the duration of the movie and Cameron believed that this would paint the black community, and O.J himself, in a negative light.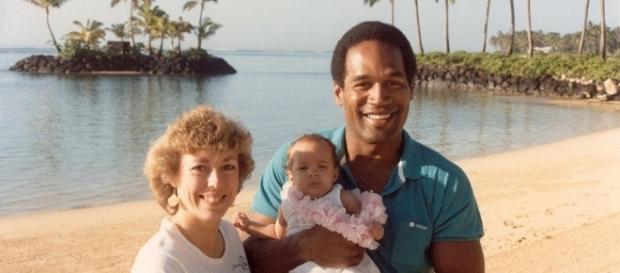 In a report by Eyewitness News, Cameron stated that this was a case of art imitating life and admitted that it was a pity that Simpson could not be considered due to racial stereotypes and perceptions. Cameron claims that Mike had originally offered O.J the role before running it past him and that the NFL star had to be told that they hired someone else for the role.
There is a possibility that O.J may be approached for a future role
According to Eyewitness News, there is a possibility that O.J Simpson may be approached to play a role in one of the upcoming movies of the "Terminator" franchise.
Cameron has stated his intentions of continuing with the franchise but is currently tied up with the "Avatar" movie franchise, which is due to get four more movie sequels.
When asked what he is looking to create in his new films Cameron replied that he is constantly looking for something new and undiscovered. He claimed that he wants to keep on challenging himself and to do things that he has never gotten the chance to do previously. Fans are wondering if this means that Cameron will one day approach O.J Simpson to play a new "Terminator" in the movie to come.
Cameron has not confirmed that he intends to approach the former NFL star but seeing as O.J is due to be released from prison shortly it is a possibility. Cameron's silence on the matter has fueled rumors that the director intends to ask Simpson if he would be interested in a role.
O.J Simpson is due to be released from prison in the upcoming months and will be released before 2018 arrives. Fans are wondering if Cameron intends to approach the former NFL star about a potential role.
Click to read more
and watch the video