'Destiny 2' to launch on PC, specs, update requirements, everything is here!
Bungie has brought good news for all 'Destiny 2' lovers by releasing the PC game version.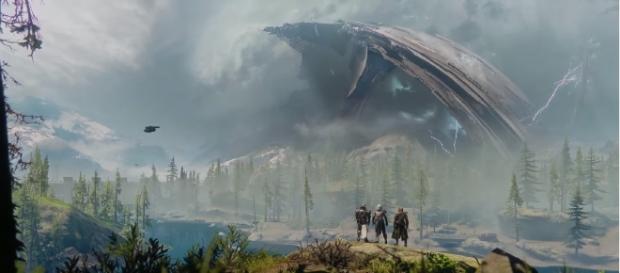 Game developers Bungie have seen a vast success with their online multiplayer first-person shooter video game, "Destiny." Many gaming fans have been impressed by game and Bungie has released "#Destiny 2" on September 6, 2017. This time the game developers have decided to launch the PC version of "Destiny 2." The game's prequel was available only for XBox and PlayStation console owners.
Published by Activision, the PC version of the game will be available only on October 24. "Destiny 2" is already released for PlayStation 4 and XBox One. The good news is that the PC version will feature various improvements. These improvements will be much different from its console counterparts.
There are a few differences when compared with the PlayStation 4 version.
PC game features
The game on PS4 arrives with a Crucible map, extra Strike, and a few more other items. Those extra features might not be available on the XBox One and PC for at least the next one year. According to Game Spot, Bungie stated that the content for the XBox One and PC could be out only by the end of 2018.
On the other hand, the gameplay will remain the same on all consoles and PC. The game will have the same effect as the PlayStation 4. At least the developers have brought a PC version this time. That said, the game is surely going to have more followers and fans.
Recommended PC requirements for 'Destiny 2'
The Beta version for the #PC game has certain system requirements. These recommended PC specifications will enhance the gameplay experience without any faults.
Bungie themselves have given a list of hardware requirements for those who need to upgrade their systems. They have provided the detailed specs and minimum requirements.
The CPU must be either an Intel: Core i3-3250 orAMD: FX-4350, and the GPU must have a Nvidia: GeForce GTX 660 2GB or AMD: Radeon HD 7850 2GB. The minimum RAM must be at least 6GB. A 4GB RAM might cause the game to hang or get stuck. These are just the minimum specs for the game's PC version. However, Bungie has also provided a list recommended specifications.
The gaming experience will be better with an Intel: Core i5-2400 or AMD: Ryzen R5 1600X CPU. An 8 GB RAM would be appropriate for the game along with a Nvidia: GeForce GTX 970 or the AMD: Radeon R9 390. These are the recommended specifications to experience the best gameplay for Bungie's "Destiny 2." It is believed that "Destiny 2" is an excellent game as it even supports 4K resolution on PC's. #Bungie Game Developers