Xiaomi Mi Mix 2: The Pros and Cons
Xiaomi introduced the Mi Mix 2 this week, the phone will also be available in the US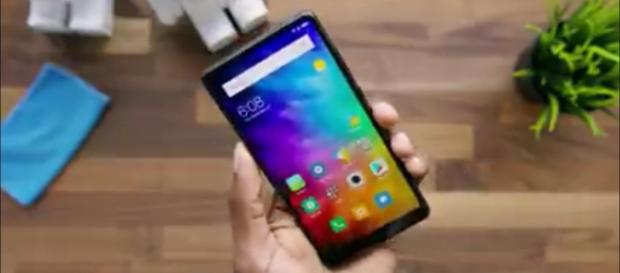 Xiaomi finally unveiled its 2017 flagship – Mi Mix 2 in China this week. This smartphone packs a bezel-less design and serves as the successor to last year's Mi Mix. While the "bezel-less" display worked out in Xiaomi's favor last year, the same did not take place this year. The major reason for this was that most smartphones this year pack a bezel-less design. The list includes Apple and Samsung, who are the top rivals for Xiaomi. The smartphone also extends support for 43 different 4G LTE networks. In the storage department, the handset comes in two storage variants: 6GB RAM/64GB ROM and 8GB RAM/128GB ROM. On the design front, the smartphone will include a ceramic unibody build.
Its rear panel depicts an extremely premium look, thanks to the glass built.
The Pros
According to a report by Android Headlines, Mi Mix 2 features a regular earpiece – as opposed to what its predecessor included. The original smartphone packed an extremely weak earpiece, that wasn't placed in the right spot. This made it difficult for users to communicate with the opposite callers. Another positive addition to Xiaomi's 2017 flagship is that it is powered by the Qualcomm Snapdragon 835 64-bit octa-core processor. This is Qualcomm's flagship chipsets. If Xiaomi wished to compete with big daddies of the technology world like Samsung and Apple, then it is crucial that the handset was powered by a powerful chipset. The smartphone's display is another primary highlight. It packs a 5.99-inch HD display with 2,160 x 1,080 pixels resolution.
The device extends a gorgeous aspect ratio of 18:9.
The Cons
Xiaomi's Mi #Mix 2 is not waterproof. The company's Mi 6 smartphone does include waterproofing capabilities. Therefore, it comes across as a surprise that Xiaomi does not include this capability in its flagship offering. The placing of its front camera module is rather unusual. The camera is located on the right-hand corner of the lower region of the smartphone. Most handsets usually come with the front camera module situated on the top hand corner of the front panel. This makes it very difficult for users to capture pictures. The handset does not include the 3.5mm headphone jack. Instead, it offers the Type-C USB port. It is understandable, given the bezel-less design but it really causes a lot of inconvenience to the users. Xiaomi decided to go the Apple way, but it is not really working out in their favor as such. #Pros And Cons #The Pros