Google Pixel 2: What we know so far
The next flagship phones from Google are less than a month away from their official launch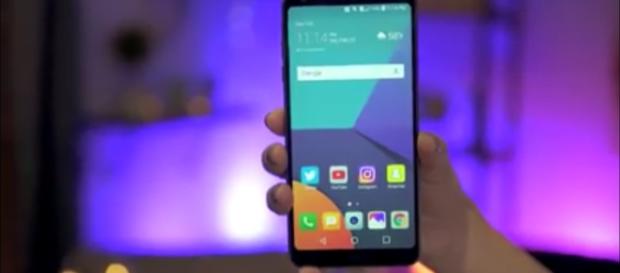 Google has started sending out media invites for an event scheduled to be held on #October 4. It is widely believed the company will launch its next-generation Pixel line-up. Google hasn't made any mention of the possible specifications scheduled to arrive in the device. Thanks to its leaks and speculations, one has a vague idea of what to expect. Google will again make its entry in the high-end smartphone market with Pixel 2. The phone will rival the likes of Galaxy S8 and iPhone 8.
Release date and price
Google forayed into the smartphone market last year with the launch of the Pixel line-up. They introduced their pair of flagships in the month of October.
The company naturally is expected to follow the same tradition this year. These predictions received a confirmation when Google began sending out press invites for an event on October 4. The event will be held in San Francisco at 9 a.m. According to one source quoted by #Tech Radar, the device will be made available for pre-orders almost immediately. The starting price of which is expected to be around $649.
Design of the phone
The smartphone is expected to pack the fingerprint scanner on its rear panel. Google is speculated to integrate the device with water resistant capabilities, as the handset will include IP68 certification. Google was initially rumored to give into the mainstream trend and adopt a bezel-less display. However, the rumors were immediately refuted. The latest speculations claim that the firm might probably settle with the same design as last year's Pixel line-up.
The only difference might be regarding the bezels. The handset is also expected to continue packing the 3.5mm headphone jack.
Camera and other details
Sources close to the matter claim that Google is going to apply special emphasis upon the upcoming smartphones' camera features. The company was expected to integrate a 12-megapixel sensor on the rear panel, along with a 7-megapixel front sensor. The handset will also extend support for 4K video content. According to a report by Tech Radar, the Pixel 2 and XL 2 line-up will be powered by Qualcomm Snapdragon 835 system-on-chip. This comes across as disappointing because the firm was initially rumored to pack its handset with Snapdragon 836 processor. Qualcomm however, decided to rework on its chipset and launched it next year. Therefore, the Snapdragon 836 project appears to have completely scrapped off. On the storage front, the handset will offer 4GB of RAM along with 64GB or 128GB of inbuilt memory. #Google Pixel