Samsung Galaxy S9 might be unveiled on January 2018, but with minor updates
Galaxy S9 might not be impressive, and it will only have insignificant updates.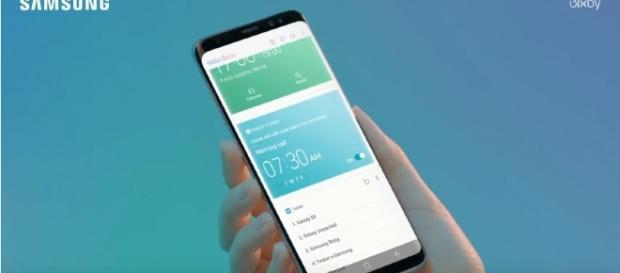 Tech giants typically stick to a fairly consistent launch cycle for their new devices. In this way, companies will have enough time to prepare for new features, designs, and components. Samsung launched the Galaxy S8 in March 2017, so fans are expecting for its successor to be launched in the same month next year. But according to a report from Android Authority, the Galaxy S9 might be unveiled two months ahead of its usual schedule. The information is based on the rumor that the company will start shipping OLED display screen panels for its devices this coming November.
What is the difference between Galaxy S9 and Galaxy S8?
The Samsung Galaxy Note 8 is not officially out in the market yet, but there are already rumors about Samsung's upcoming smartphone.
The Galaxy S9 is rumored to feature the new Qualcomm's Snapdragon 845 processor. The device will run on the latest Android 8.0 or commonly called as "Oreo." It will also have an Infinity Display just like the Galaxy S8. The fingerprint sensor of the device will still be located at the back, but it will be moved to the center.
What are the similarities with its predecessor?
According to Tech Radar, the Galaxy S9 will retain the 1,440 x 2,960 Quad High Definition display and 18.5:9 aspect ratio of the S8 and Note 8. Samsung is expected to deliver some cutting-edge specs for its upcoming smartphone. But rumors say that the S9 will only have 4GB of RAM. It is 2GB smaller than the S8's RAM. If Samsung thinks that 4GB will get the job done, it would not necessarily pack in more just impress people.
The Galaxy "S" line has not experienced any serious difficulties that caused major headlines just like the fire-prone Note 7. Samsung is expected to improve the battery capacity of the S9. There is a huge possibility that the company will use a 3,800 mAh battery cell on the device. The smartphone might also sport dual-lens cameras that would surpass its previous models or even the latest Galaxy Note 8.
Samsung doesn't need to rush
The S9 could also be the company's first smartphone to incorporate with 4K technology because 4K games and videos are becoming popular nowadays. The rumored January 2018 launch of the Galaxy S9 is highly possible, but the company does not really need to speed things up because its flagship devices are doing really well in the market. Samsung already sold over 20 million Galaxy S8 units. The flagship smartphone sales are also 15 percent higher compared to its predecessor.
Click to read more
and watch the video
or