Microsoft and Amazon collaborate to allow Alexa and Cortana to communicate
Tech users will now be able to access Alexa using Cortana and vice versa.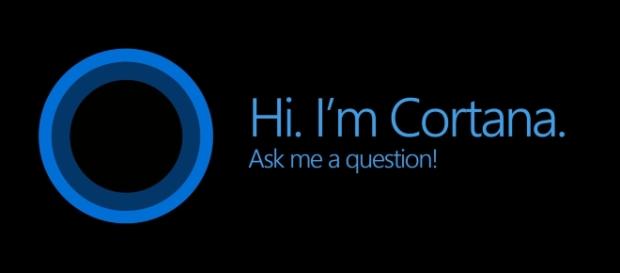 Two tech titans come together for a project that will change the smart speaker industry. Microsoft and Amazon officially announce a collaboration that will allow communication between their respective virtual assistants, Cortana and Alexa.
Amazon's Alexa will become acquainted with Microsoft's Cortana
The iconic voice assistants of two of the biggest players in the tech industry are about to get acquainted. According to Gears of Biz, Amazon and Microsoft officially unveils a joint project that will allow their respective voice assistants to communicate with each other.
The partnership will be a win-win situation for both players. By allowing Alexa and Cortana to understand each other, new voice-controlled possibilities will be opened for both Echo and Windows 10 devices.
Alexa and Cortana function similarly. However, both voice assistants are capable of accomplishing tasks that the other is not capable of processing. For example, Microsoft's Cortana is capable of launching Skype calls and connect directly to Office 365. Amazon's Alexa is useful in directing Amazon shoppers and is capable of controlling home appliances.
By allowing two brilliant voice assistants to work together, Microsoft and Amazon aim to allow Alexa and Cortana to complement each other, making up for any glitches and gaps. Once the collaboration is complete, users can switch on Echo or Windows 10 devices to command Alexa to open Cortana, and Vice Versa. Through this venture, users can maximize the unique capabilities of each assistant.
Amazon CEO Jedd Bezos believes that each of the intelligent agents has a specialized skill. Putting them together will maximize their individual strengths and resolve their individual weaknesses. He is convinced that the collaboration will ultimately benefit the end users.
The rise of the smart speaker industry
The upcoming collaboration of two tech giants hints of the rise of the smart speaker industry. In fact, other industry titans like Apple and Google have also announced their interest to venture into the growing industry.
First Post reports about a Gartner forecast that focuses on the market for voice-activated speakers equipped with artificial intelligence and connected to the World Wide Web. The market sale is predicted to grow from $360 million in 2015 to a whopping $3.52 billion come 2021.
Industry analysts expect that the use of smart speakers will become a huge trend. Baird analyst Colin Sebastian believes that the rise of the smart speaker industry will result in the decline of revenue for web giants like Google since voice interactions will translate to less demand for online advertisements.