Google's Project Fi: Here's everything to know about it
Back in 2015 Google made it official that they were going to enter the virtual network market through the means of its Project Fi.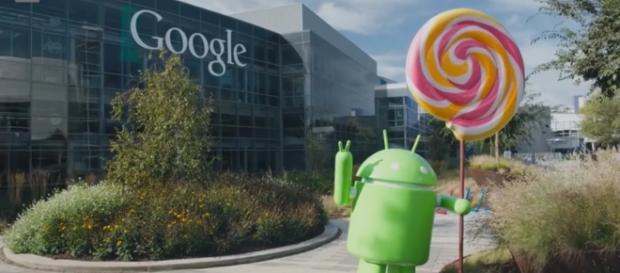 Few of the well-known names that instantly pop into mind when it comes to carriers in the U.S. are AT&T, Sprint, T-Mobile, and Verizon. These carriers have been in the market for a very long time, but it appears they are about to face tough competition from one of the technology giants.
Back in 2015 Google made it official that they were going to enter the Virtual Network market through the means of its Project Fi. The company described Project Fi as being a mobile virtual network operator or MVNO, and many of the company's smartphones including Nexus and Pixel came with support for it.
The experience on Project Fi is quite similar to what the other network operators offer, such as users are able to utilize data, make voice calls, send text messages – however, the service comes at a cheaper rate in comparison to others and promises to offer a quality experience.
Here's the details
One of the primary attractions of Google's Project Fi is that the service offers to refund the data that hasn't been used within the stipulated time period. This is something that no other network has ever offered. In other words, if the users utilize only about 3.5GB data out of the 4GB data plan for a month, the 0.5GB data will be refunded to the users, Digital trends reported.
If reports are believed to be true then Google's Project Fi essentially depends on a combination of various U.S .networks including T-Mobile and Sprint, in terms of the coverage and compatibility that it claims to offer to its users. As enticing as Google's Project Fi sounds, the service is still in its experimental stage.
The search-giant is constantly implementing changes, with a range of new features being introduced every now and then.
This is reportedly being done with the aim to keep its consumers engaged for a longer period of time. Many Google-branded smartphones including Pixel XL, Pixel, Nexus 5X, Nexus 6P, and Nexus 6 devices support the company's Project Fi platform.
How is it different from others?
Google's Project Fi is quite different from other networks, in the sense that it is essentially formed using special software and wireless radios. The technology comes with an instant compatibility option across a broad swatch of smartphones and tablets among others. Google plans on adding support for Project Fi in many of the other non-Google-branded smartphones as well. However, that will take place in the future and is unlikely to be the company's top priority right now.
Click to read more
and watch the video
or