Surface Phone patent hints amazing features, could be world's most secure device
The Microsoft Surface Phone might sport LTE connectivity and the smartphone is expected to be the world's most secure device.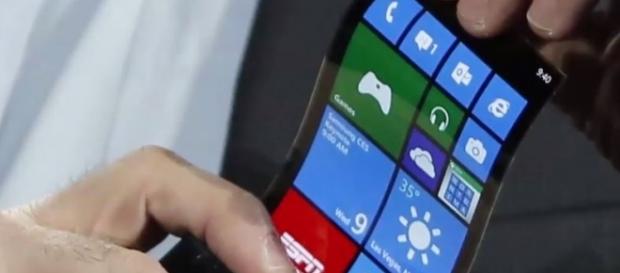 Microsoft had limited success with its mobile devices and the company is still struggling to acquire a meaningful amount of market share but this is not going to be easy. The company is going up against tech titans like Google, Apple, and Samsung that are currently dominating the mobile industry. It seems like the rumored Microsoft Surface Phone is the only chance to turn the tides to its favor.
The Microsoft Surface Phone has been a hot topic in the tech industry for more than a year, but until now there were still no official announcements about it. The company's CEO, Satya Nadella recently confirmed that Microsoft is currently working on an ultimate mobile device and tech enthusiasts predict that it is the Surface Phone.
Nadella also said that the upcoming phone will not look like a typical Smartphone.
New smartphone patent
MSPoweruser reported that a new Surface Phone patent hints that the device might have support for virtual network operators. The patent has the title "Wireless Communications Device." Microsoft employees Toby Morris and Dr. Marc Harper also explained how to build worldwide LTE technology support into a small handheld communication device.
The patent was filed in January 2016 and it was published recently. The patent also shows that separating the wireless components of the device and reducing its risk of interference would have great advantages. But the fact that these patents were filed more than a year ago, does not guarantee that such a device will reach the market. However, it shows Microsoft has been working on a small handheld device since last year.
Rumored Features
Rumor claims that Microsoft will release three different models of Surface Phone made to suit different types of consumer, the consumer edition, business edition, and an enthusiast edition. The consumer edition is said to sport 2GB of RAM and 32GB of storage. The business edition might feature 4GB RAM and 64GB of storage. The enthusiast edition is expected to sport 6GB of RAM and 128GB of storage.
The higher-end model might feature a 5.7-inch display screen and the latest Qualcomm's Snapdragon 835 chipset, while the other two will likely feature Snapdragon 820 or Snapdragon 821 chipsets. The three models are said to run using Windows 10 Redstone operating system.
The upcoming smartphone is also rumored to become the world's most secure mobile device beating Samsung, Apple and Google's security features. It is also expected to come with a stylus pen and a removable keyboard. The Surface Phone is also expected to be a foldable device. Rumors claim that the device will also allow users to run Win32 apps.