iPhone 9 batteries to be supplied by LG Chem; Device with Samsung processors
Apple's iPhone 9 will be equipped with LG's first L shape design battery.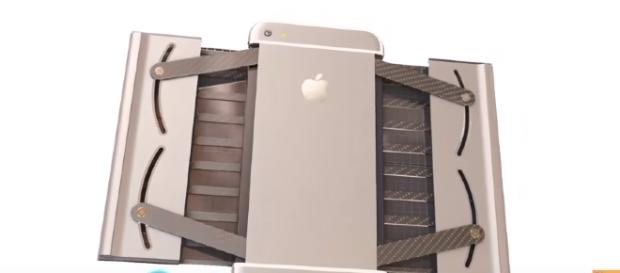 Apple Inc. has penned a deal with the largest Korean chemical company, LG Chem, to produce batteries for the iPhone 9. The Korean company will produce the L-shaped battery for Apple's 2018 iPhone.
While Apple enthusiasts are currently discussing Apple's 10th-year anniversary iPhone, new reports about the iPhone 9 have started to mount up on the internet. As reported by The Korea Economic Daily, LG Chem will be the exclusive supplier of batteries for the 2018 Apple iPhone 9.
LG Chem to start the production from early 2018
The chemical industry official claimed that the Korean company would provide all the batteries of the smartphone that will be available in the second half of 2018.
The chemical company has invested a huge amount of money for the project. The Korean tech giant LG will kick off the production of the batteries from early 2018.
Nonetheless, Apple has so far received the batteries from different companies, such as China's ATL, Samsung SDI and Murata Manufacturing of Japan. But, LG is the only tech company that has brought the new L-shaped battery.
LG's new L-shaped batteries will come along with a significant advantage over its competitors. The battery can boost the battery size, but it will not expand the size of the mobile device. The bigger battery size will enhance its capacity and at the same time increase the charging speed.
Meanwhile, according to the Korean media outlet The Investor, Samsung recently acquired a fabrication plant that specializes in manufacturing 7nm mobile processors.
This purchase was made to win over the Cupertino based tech company into ordering next-gen iPhone's processor chips.
Mobile processor production for Apple's iPhones was split between the Taiwan Semiconductor Manufacturing Company Limited (TSMC) and Samsung. Nevertheless, the Taiwanese semiconductor company gained exclusivity over Samsung when it came to producing iPhone 7's processors.
When Samsung's co-CEO Kwon Oh-Hyun paid a visit to Apple headquarters in June, the co-CEO portrayed a pivotal role during discussions. While the Taiwanese semiconductor company has already secured orders for the processors in the 2018 handset, Samsung may be getting some orders too.
Expected specs and price
That being the case, Apple's 2018 smartphone is anticipated to have iOS 12 operating system as well as a 6-8GB of RAM. In terms of price, the $900-$1100 price tag should be the ideal range that the tech giant should sell it for.
Click to read more
and watch the video
or