Microsoft Surface Phone: Launch date, specs and price revealed
The Redmond tech-giant is expected to introduce its flagship smartphone sometime soon and it expected to arrive with the best of the features.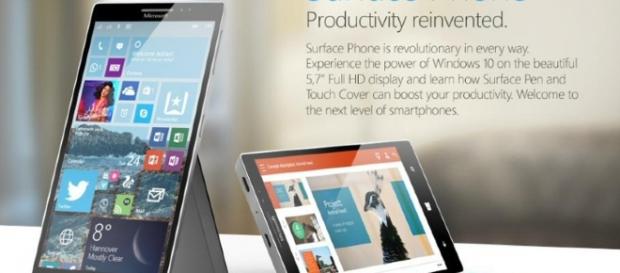 Redmond technology giant Microsoft has been working on introducing its Surface phone device for a very long time. In fact, the company was expected to launch the smartphone sometime last year itself. However, that did not take place. However, it is confident that the firm will introduce the device mentioned above this year.
Rumors and speculations regarding the upcoming Surface Phone have flooded the internet. Most reports suggest that the next smartphone will pack a never-seen-before design, powerful high-end specs and build and will arrive at a hefty price. The Surface Phone will most naturally be serving as competitors to the other big flagship smartphones such as Google's Pixel 2, Samsung's Note 8 and Apple's iPhone 8 as well.
Top-notch specs and features
As reported by The Inquirer, the Microsoft Surface Phone is expected to come packed with a 5.7-inch full-HD display and will most probably be powered by Qualcomm's Snapdragon 835 SoC. The smartphone will most essentially be running on Windows 10 software, which is exclusive to the company. In fact, the firm is expected to introduce three different variants of the Surface Phone – each targeted towards multiple, niche-based markets. These three options fall in the Consumer Edition, Business Edition, and Enthusiast Edition categories accordingly.
Powered by Qualcomm Snapdragon 835 SoC
The prices for all the three smartphones vary as per what specifications come packed in the smartphone.
While one of the variants will be powered by Qualcomm Snapdragon 835 SoC, the other two might feature Snapdragon 820 or Snapdragon 821. As for the camera, the Surface Phone is expected to feature a 12MP rear camera sensor along with an 8MP front shooter as well. On the connectivity front, the smartphone will include a USB Type-C port. The smartphone will further come packed with 6GB of RAM along with 128GB of internal storage as well.
Microsoft it seems has patented a new foldable technology earlier this year. This has led many to believe that the technology giant might pack the foldable design in its upcoming Surface Phone. The firm is also heavily rumored to include a stylus pen along with the upcoming smartphone.
The Microsoft Surface Phone will begin at a price of $1,100. It will be among the most expensive offerings made by the Redmond tech-giant up till now. However, since the company also plans on launching a lower range variant of its Surface Phone, users need not worry about the pricing part.
Click to read more
and watch the video
or