Is "Frankness" on social media good for you?
A new, surprise social media app takes over the top spot on App Store top list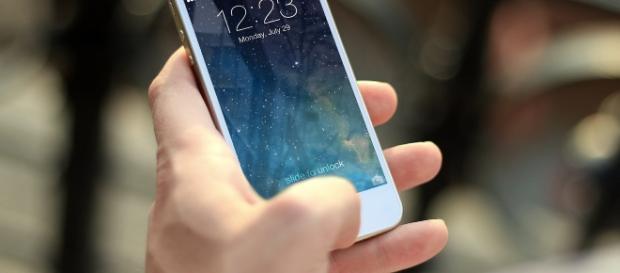 Apple's IOS is constantly developing and the new IOS 11 gives you capabilities like making app suggestions and removing unused apps. New and more advanced are cropping up every day and the ones you need or want to install are getting bigger every day. But they are not only getting bigger, but more advanced and diversified. Of course, as is to be expected, the most popular apps are those that bring you all the glory, but also the downfalls of social media. So what do you think, which is currently the most downloaded social media app, or app in general from the App Store? No, it is not Facebook, nor Instagram, or Snapchat.
And the winner is...
The Middle Eastern IOS app taking App Store by a storm
The winner is "Sarahah", a social media app created by a Saudi Arabian developer Zain al-Abidin Tawfiq.
It started out as an Arabic only app in the fall of 2016, with the initial meager 70 users. According to Tawfiq, his initial intention was to make an office use app that will allow employees to make anonymous, direct, open comments to employers about the work process, but also about inter-office relations. Hence the name of the app, since Sarahah in Arabic means "frankness" and "honesty".
After testing the app, a few friends suggested he should try to reach a wider audience because people might want to make anonymous comments outside the office too. Tawfiq contacted a media influencer friend who spread the app around, and by early 2017, when the app reached Egypt, it already had three million users.
The interest spread around and the English version of the app appeared in the App Store on June 13.
Suddenly, the app began to be noticed in Canada, Australia, US and elsewhere. Then another social media app intervened. "Snapchat" introduced the possibility for its users to share links to websites inside snaps. Suddenly, Sarahah links were everywhere and the app download reached the Number One Spot by July 17! According to "Sensor Tower", it currently still holds the number one spot in United States, Australia, Ireland, and Great Britain and holds the number five spot in Google's Play Store.
Is it all positive news?
Tawfiq's original intention to use the app in the workplace as a method of frank and open communication between the employees and employers in the workplace definitely has its merits. Tawfiq also expresses the intention to make his app a positive place, some serious concerns can be raised about an anonymous social media app, particularly among teenagers.
There is a distinct possibility of anonymous bullying over the social media that can always have some serious consequences. Such possibilities were already seen with apps like "PostSecret" and "Yik Yak", both of which had to be closed. While Sarahah is riding high at the moment, it is yet to be seen whether its 'frankness'' can avoid the pitfalls of its predecessors.
Click to read more
and watch the video
or