Microsoft is expected to introduce its Surface Phone device towards the end of this year.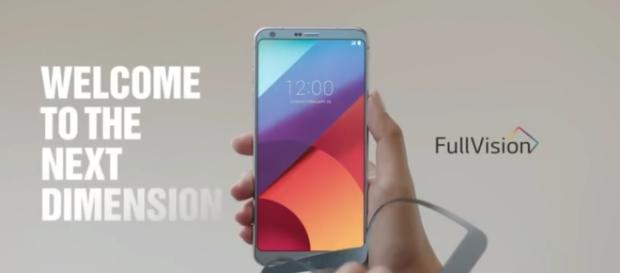 Redmond technology-giant Microsoft has been rumored to be working on a smartphone since early last year. In fact, even the company CEO, Satya Nadella confirmed the news, when he stated that the technology market should brace themselves for the arrival of the ultimate mobile device from the side of Microsoft. The firm, however, was speculated to introduce its smartphone back in 2016 itself. However, that did not take place. Microsoft, however, will manage to introduce its Surface Phone this year alongside multiple competitions coming from the side of many, including Samsung, Nokia, and Apple. Now, a new leak confirms that the upcoming Surface phone smartphone will come sporting a foldable design.
Speculated foldable design
According to a report published by The Next Web, Microsoft has apparently taken to its Azure social media accounts to post an image of its upcoming device. It is interesting to note how the device showcased in the image posted by the company, reveals a unique, foldable design — the kind that was patented by Microsoft earlier this year. In fact, a report by All About Windows Phone even posted alleged AAWP notes that listed out the functionality of this foldable technology.As mentioned previously, Microsoft has apparently patented foldable technology earlier this year. The device is going to work in a way that allows users to fold the screen.
The smartphone also comes along with a bezel-less built as well. However, many reports claim that the image might be photo-shopped altogether.
It can end up being true, as there hasn't been any other form of sighting regarding the upcoming Microsoft Surface Phone in the recent past either.
Device might run on Windows 10
Apart from this, the Microsoft Surface Phone is expected to run on Windows 10 software. There might be another variant that might be powered by Qualcomm's latest Snapdragon 835 system-on-chip. Apart from this, there are also reports suggesting that Microsoft might debut three different variants of the same device, each targeting towards different kinds of consumers. The smartphone might pack a dual rear camera system. However, none of the above-given information has been confirmed by the company as yet. Therefore, it remains to be seen what exactly unfolds towards the end of this year. The company is also heavily-speculated to include a Microsoft-exclusive stylus digital pen along with the Surface Phone as well.
Click to read more
and watch the video
or