Smartphone App News: Prison escape game, Disney clips, and more
There are a lot of new updates released for the iPhone and Android phones.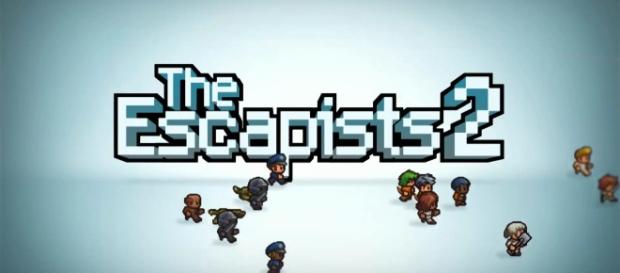 Smartphone applications like "The Escapist," Stardust, Mozilla Firefox and Disney Clips have released updates on their services this week. This is welcome news for regular users of the apps who want to make their usage even more seamless and enjoyable.
Smartphones are a treasure trove for all sorts of applications. Both iOS and Android have an ample amount of applications that cater to every personality, interest, and need. One of the best things about these is that they have the capability to update based on comments and users' feedback.
This week, a few of the top rated applications have announced and released updates on their platforms. These updates are meant for better performance, easier browsing, and added features to continue to entice more downloads from users.
Prison game gets updated
"The Escapist" is an available game on the App Store and Google Play Store. Some gamers and users have probably been discouraged by its price tag. It reportedly costs $3.99 which is slightly higher than its other counterparts. Users commented that the price is well worth it for how engaging and exciting the game is.
The app is set in a prison where the user has to figure out a way to escape. There are numerous tools and options to help you with this mission which includes digging a tunnel out of the facility or creating a distraction in the form of a riot. The recent update covers bug fixes and improvements. It also features a new prison option and now provides support for Bluetooth game pads.
For movie and TV lovers
Stardust Movies and TV is one of the new apps in the world of social media. It is a platform where fans and viewers of the same show or movie can converge and share their thoughts and opinions. Its performance was recently improved to enhance user experience. Those who love critiquing and reviewing entertainment would enjoy using this app and its services.
Mozilla's new feature
The daily internet browser Mozilla Firefox also released an update. They take user requests comments and suggestions seriously. The iOS version now has more seamless tab interaction which enables users to view recently visited sites. Mozilla also added a Night Mode and an automatically installed QR Code Reader.
For the Android version, the update covers a shortcut to open Firefox Focus and a more reliable support for downloads. There are some browsing apps available online, and this move by Mozilla is making it even more competitive.
New Disney options
Lastly, the Clips app also has an update that Disney and Pixar fans cannot resist. The mobile video editing app added the availability of Disney and Pixar animations for editing users' videos in its latest update. The app allows users to make and share fun videos. There is an option to add text, effects, and other graphics aside from the new ones available. Sadly, the app is only available for iOS users at present.
Click to read more
and watch the video
or