IPhone 8 delayed: Possible reasons
Analysts say "iPhone 8" is facing technology issues, will it be a month late?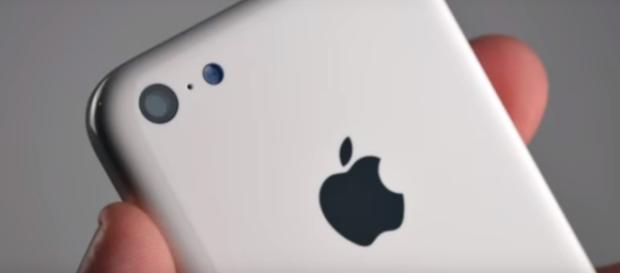 Every iPhone launch seems to be a big deal, but this iPhone 8 launch is the most talked about as it will be the 10th model of the iPhone. It will be the iPhone's 10th anniversary this year, and it is expected to have a big update. It is rumored that it will include a glass and stainless steel redesign with an OLED display. It is also expected to have facial recognition, updated 3D Touch, improved waterproofing, wireless charging and more.
Technology issues
Wamsi Mohan and Stefano Pascale who are analysts from Bank of America have released a report claiming that the iPhone 8 will be delayed due to technical issues.
The analysts now suggest the smartphone could be released in October which is one month later than the previously expected launch date. They are reportedly working on the facial recognition systems.
It has been rumored that Apple's upcoming iPhone models will feature some sort of wireless charging technology. But now, it is being said that the wireless feature will not be available at the time of launch. Rumor has it that Apple is running into some difficulties with its iPhone8.
Possible reasons for iPhone 8's delay
Several reports suggest that the iPhone will have OLED displays which will almost cover the entire front of the screen. This OLED technology may prove to be a very costly addition. The iPhone 8's OLED panel is rumored to be almost double that of iPhone 7's panel. This might be one of the reasons for its delay.
The company is confused regarding whether to keep the fingerprint sensor or not. Rumor has it that iPhone 8 will have a fingerprint scanner underneath the screen.
Apple is supposedly struggling with this feature. This might cause a delay in the production of the sets.
Apple is also reportedly testing a 3D face scanner for the iPhone 8. According to a recent Bloomberg report, the scanner uses a new chip. However, the company is still not sure about the reliability of the facial technology in authentication. The scanner is designed to read your face even when the smartphone is kept on a flat surface.
Apple engineers are busy working on eliminating some software glitches according to a report by Fast Company. Problems with the display, 3D sensor, and Touch ID may all lead to supply issues.They are adding wireless charging supposedly. According to a report by Fast Company, implementing wireless technology may be tricky and can cause delay.
They are possibly adding wireless charging to the package. According to a report by Fast Company, implementing wireless technology may be tricky and could cause a delay.
Click to read more
and watch the video
or