iPad and iPhone users should update their device to avoid the Wi-Fi bug
Apple has rolled out a fix for its mobile devices to address the Wi-Fi bug.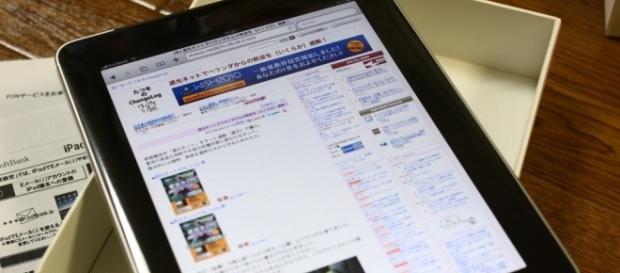 iPhone and iPad users should update their devices as soon as possible as the latest updates rolled out by Apple come with a fix for the Wi-Fi #Bug. The company rolled out an array of security updates for iOS. These updates come with a fix for a Wi-Fi chip vulnerability, which the hackers can take advantage of to gain wireless access to the iPad and iPhones.
Apple rolls out iOS 10.3.3 update to fix security issues
The new #Apple iOS 10.3.3 update that has been rolled out to fix almost 48 security issues one of which has been dubbed as the "Broadpwn." This problem lies within the Broadcom Wi-Fi chip that has been used in several Android devices and iPhones.
For the Android devices suffering from this issue, Google has already rolled out an update earlier in the month of July to fix this issue. Apple rolled out the same fix for its iOS run devices quite recently. The security path for "Broadpwn," is available for iPhone 5 and later versions, iPads of the 4th generation and later, and the 6th-generation iPod touch.
Exodus Intelligence security researcher finds vulnerability
Apple states that Nitay Artenstein, a security researcher employed with the Exodus Intelligence was the one who found the Wi-Fi bug in the mobile operating systems. Artenstein will be presenting a paper on his findings later in July at the Black Hat information security conference in Las Vegas. Google on July 5th addressed the issue of Broadcom bug and termed the problem as "critical" in its post in the Android Security Bulletin.
Furthermore, the U.S. Computer Security Resource Center's National Vulnerability Database stated that one could easily take advantage of this flaw discovered in the mobile operating system.
Gal Beniamini, a security researcher, employed with Google, stated that the Wi-Fi SoC's were designed to take care of an array of processing tasks that are connected to wireless networking. While such chipsets assist in the reduction of power consumption in the mobile's operating device and also frees up space in the handset so that the mobile can concentrate on other tasks, the chipsets come at a cost. Beniamini adds that as these SoCs' are required running complex code bases, this functionality can also weaken the overall security of the devices. He also mentioned that the Broadcom's Wi-Fi SoCs are the most commonly used chipsets on mobile handsets these days. However, he also said that the newer edition of SoC's used manufactured by Broadcom comes with a memory protection unit apart from additional security measures. #Wi Fi