'The Sims 4' will finally be playable on a game console
Leaked Xbox One version of life simulation game spotted at store listing.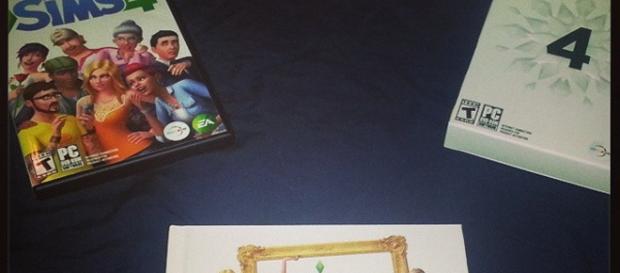 "The Sims 4" has so far been a joy to play on the Windows PC though some would prefer to play the life-simulation game on game consoles. Thanks to a spotted store listing, a version for Xbox One owners have been leaked, coming out on November 17, 2017.
This should be good news for players who have been longing to use their game pad controllers over keyboards, not to mention better graphics than the Xbox One renders. Before the leak, most were still trying to make do with "The Sims 3" which first came out in October of 2010 on the Xbox 360. Versions for the PS3 and Nintendo DS were also released at that time.
Is it already official?
While the store listing for "The Sims 4" for the Xbox One is welcome, it should be noted that EA has yet to make any official announcement.
Regardless, the full listing which includes the game description and things players can do practically says it all.
Hence, the only thing important right now is that a game version has finally been closer than ever from happening with most left in waiting since 2014. Most had almost given up on the fourth installment, seeing how EA reeled from the poor reception of the game when it first came out.
The constant updates may have brought EA back in the black
With plenty of life-simulation gamers disappointed at "The Sims 4," it seems the developers were able to push it to manageable levels with their constant updates. Various DLCs and patches were released, somehow saving the game from its steady drop to oblivion.
With interest revived, hope for a possible "The Sims 5" should now be revived.
EA has not mentioned anything tied up to that for now with focus likely on the game console editions.
Curiously, most may be asking why only an Xbox One version was listed. Versions for the PS4 and possibly the Nintendo Switch should be ready as well though all that may follow after the November release.
Pricing of the Xbox One version of "The Sims 4" was not yet listed though all that could change in the coming months. Instead, a new DLC is set to be released on Nov. 14 in the Deluxe Party Edition scheduled for Nov. 14. Pre-ordering customers get a bonus for that with the Perfect Patio Stuff DLC pack, something that would include hot tubs, more fashion, and bonus décor.
As for the Game Console version, it is likely that these will get the DLCs released as well. Seeing that they run on different systems, tweaks will be needed to make them run correctly on game consoles.
Click to read more
and watch the video
or