Apple ends iPod Nano and Shuffle: Company conducts 5G network tests soon
Apple discontinues iPod Nano and iPod Shuffle, but is seeking to test 5G network on future devices.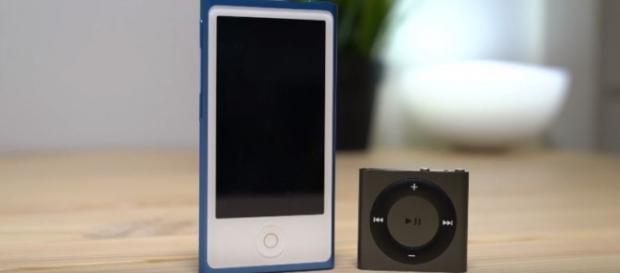 Apple recently announced that it will be discontinuing some of its iconic devices, the iPod Nano and iPod Shuffle. The Cupertino-based firm has secretly taken down the websites of iPod Nano and iPod Shuffle. Searching for both products will result in some "learn more" and "buy" links, but it will direct browsers to URLs that are not available.
Is it still available in the market?
People who are interested in buying iPod Shuffle and iPod Nano can grab it on some authorized Apple retailers and Best Buy until stocks run out.
The latest iPod Nano with 16GB storage has a price of $149 in the United States, while the iPod Shuffle with 2GB of storage only cost $49.
Apple continues to sell iPod touch with updated prices and storage capacity. An iPod touch with 32GB storage capacity can be bought for $199, and a 128GB model can be purchased for $299. The company might have made a right decision because there are only a few people who are still using iPod Nano and Shuffles. Putting an end to both devices means that the company can be more focused on developing other devices such as iPhones, MacBooks, and iPods.
Should the company end iTunes too?
According to a report from CNET, it would also be a great time to stop iTunes. Yes, iTunes was a great application back then, it served as iPod management software, music player and much more. But after App Store arrived in the year 2008, third-party music applications like Rdio, Pandora and Rhapsody became the trend.
After other third-party music apps became a trend, Apple also launched Apple Music way back in 2015, but it was also rivaled by other music players like Google Play Music and Amazon Music. According to TomsGuide, the top music applications at present are Apple Music, YouTube Music, Tidal, Spotify and Amazon Music with Prime.
Apple has been granted approval for 5G tests
In other news, FCC (Federal Communications Commission) granted Apple its approval to test 5G internet for future devices such as iPhones. Apple will be working with other giant telecommunication companies like Verizon Wireless, AT&T, T-Mobile and Sprint Corporation to bring the 5G technology to masses. Sprint Corporation is looking forward to launching its 5G internet in 2019, while T-Mobile is aiming for the year 2020. Verizon and AT&T have been making moves to achieve 5G networks soon.
5G is the fifth-generation of cellular networking. It is the future of the mobile technology, 5G aims at higher capacity than the current 4G that are used nowadays. It will be allowing a higher density of mobile broadband users and supporting device-to-device ultra-reliable and massive machine communications.