Apple smartphones losing market share in China; iPhone 8 company's hope
Apple has been losing smartphone market share in China, a local brand Xiaomi snagged its fourth place.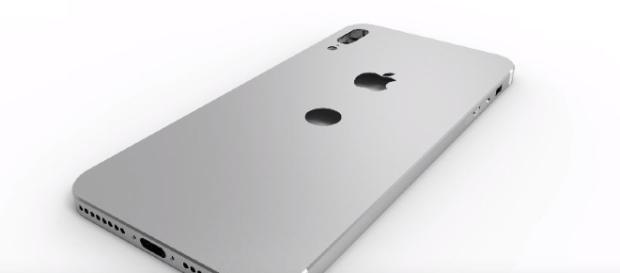 Apple is one of the tech titans that are dominating the mobile industry worldwide. The company has a lot of users and buyers despite its expensive products and people can clearly see the success of the company. iPhone users can be seen almost anywhere across the world but recent reports claim that Apple's sales are not doing very well in some countries like China.
Apple losing share of smartphone market
The iPhone still belongs to the top 10 most bought mobile device in China but according to a report from Canalys, Apple's share of the Chinese smartphone market fell last quarter.
The report claims that the Cupertino-based company was knocked out of fourth place by a Chinese local brand Xiaomi, which leaves Apple at fifth place. This is also the first time the company was knocked down since 2012.
According to the data gathered by Canalys, the current top 4 brands in China are Huawei, Oppo, Vivo, and Xiaomi. The South Korean company Samsung also belongs in the top 10 smartphone brands in China. But despite the new statistics, Apple's CEO tim cook still remains optimistic.
iPhone 8 might regain Apple's domination
Apple is expected to launch its flagship smartphone in September. Some critics claim that iPhone sales dropped because of the iPhone 8's hype and some potential iPhone buyers tend to just wait a few more months for the iPhone 8 to be released.
The iPhone 8 marks the tenth anniversary of the iPhone, which is why fans are very excited to see its new features. Fans are expecting that the company is putting amazing features on the phone and the iPhone 8 launch is expected to regain the company's domination in China.
Apple is expected to announce three different smartphones this year, namely the iPhone 7S, iPhone 7S Plus and iPhone 8. The iPhone 8 is said to have an OLED screen with a bezel-less design. The most speculated wireless charging feature might also be true. It might also sport a special front camera that can be used to unlock the phone using 3D recognition sensors and the phone might also have a metal and glass body to improve its wireless charging.
Some rumors claim that the impressive specs of the iPhone 8 are causing too much time and effort for its manufacturers which could also result in a few weeks of delay. Additionally, the company is also having trouble with a lot of software bugs plaguing the iPhone 8 but fans do not need to worry because the smartphone will surely be ready before the Christmas season.
Click to read more
and watch the video
or