Essential's lead designer Liron Damir heads to Google
The head of UX for Essential, Liron Damir, has left the startup to work for Google Home division.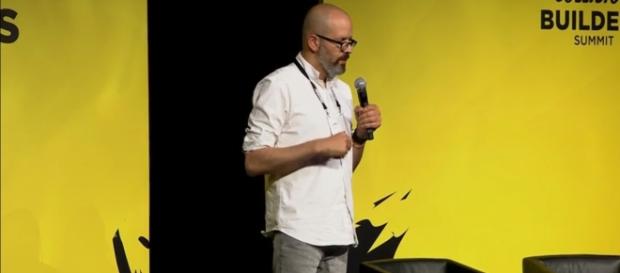 The official release of Andy Rubin's Essential phone to the market has been struggling for quite a while. And now, it seems to suffer from another huge blow with the departure of its Lead Designer and head of UX, Liron Damir. According to a spokesperson from Google, the appointment has been confirmed with no further details provided.
The big move
Prior to Damir's leaving Essential, two other key employees have already left the company. Former VP for Marketing Brian Wallace and previous communications lead Andy Fouché resigned from the startup over the past few months.
Sources say that such loss hit Essential with the challenge of executive role replacements. In the wake of the release of the titular Essential Phone, the company is facing another adversity.
Damir also made an announcement about his new position at Google on LinkedIn. His post confirmed that he will be leading the design of Google Home products. This group is in charge of Google's connected home gadgets, which includes the Google Home smart speaker and Chromecast. Chromecast, in particular, has been positioned as a device that relies on mobile apps for control and content selection. It has no on-screen user interface which is the same with Google Home's screenless product.
From Google's perspective, the appointment makes complete sense. Previously, it has showcased how Google Home will be receiving more focus in the coming months. During the 2017 Google I/O, the company promised to work on improving the division, which includes adding more features such as the ability to directly push information to a Chromecast-connection television.
Such visual experience requires the talent, skills, and experience of someone like Damir who used to head the UX of Essential.
Damir's credentials
Damir's professional background boasts impressive experience working for top brands and companies. Significant notations include his work as the lead of webOS design for HP and then for LG. At the time, webOS was developed as a mobile operating system to compete with Android and iOS. Unfortunately, HP dropped the project after realizing the disadvantage against its giant competitors. HP sold the webOS to LG in early 2013. The latter ended up utilizing the operating system for its smart home department, particularly the smart TVs.
Soon after, Damir joined Pebble as their lead designer and eventually vice president. Pebble is considered the pioneering smart watch maker until it was acquired by Fitbit just last year. At Essential, he worked as the head of UX, joining the team of Android founder Andy Rubin. So far, Rubin has not commented about Damir's recent departure and move to Google.
Click to read more
and watch the video
or