MacBook Pro News: Apple's powerful laptop to get an enhanced 7th-gen processor
A new version of 15-inch MacBook Pro will be announced this year with an enhanced generation of processor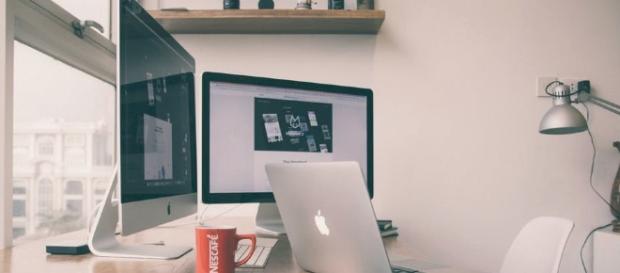 Apple is set to announce a new version of MacBook Pro with an enhanced processor later next year. However, Apple users should not expect much in the way of huge changes. To recall, it has been seven months since the company launched its MacBook Pro with TouchBar. Obviously, the new launch was not a kind of redesign, only that it has the newest kind of Intel's generation processor called Kaby Lake.
Further, the amount of RAM remains the same. Apple users hope that the newest MacBook Pro will boost past 16GB. According to the recent reports, Apple is set to launch a MacBook which supports up to 32GB of RAM and a 7th-gen processor.
However, the design will remain almost the same and won't largely change.
MacBook Pro redesign
It is part of Apple's initiative to launch a MacBook Pro with a little change in design. Currently, they are hard at work in order to fulfill such changes by next year or even in 2019. One of the massive leaks of details speculates that the new laptop will have a new design of keyboard with new tiny displays on each key.
Further, it is known that Apple has been testing the so-called E Ink keyboard which includes black and white as color options. However, reports revealed that it was canceled due to some conflicts with the Qualcomm legal dispute. Nevertheless, the upcoming MacBook Pro will still have some changes to its keyboards. These changes will not comes as much of a surprise as those details were already given out last year.
One of the reports from BGR revealed that the new smart keyboard will not replace the TouchBar feature but it will work with it. One of its features will be the front-lit keys and a newer mechanism that will replace the old butterfly system in the old Apple laptops.
MagSafe Charger
As part of Apple's new innovations, the company is also testing the so-called MagSafe charger for Apple laptops. An insider from Apple revealed that it may be shipped in 12-18 months and it is still not clear whether it will still work on the current USB-C chargers of MacBook Pros or not.
Meanwhile, the Apple insider has not revealed much more in terms of detail. We do know that the glowing Apple logo at the back of the laptop will still return. Right now, Apple is said to be testing new designs for iMac and MacBook Pro. The company is now trying to take options like more glass and a darker black body.
Apparently, Apple is currently working on iMac Pros and MacBook Pros with new design language that is to be unveiled next year. Meanwhile, Foxconn employees have not clarified the details of each laptop model yet.
Click to read more
and watch the video
or