Apple music offers $99 annual subscription plan option to users
A new subscription for Apple music lovers has been added and that is $99 annual payment for music streaming services.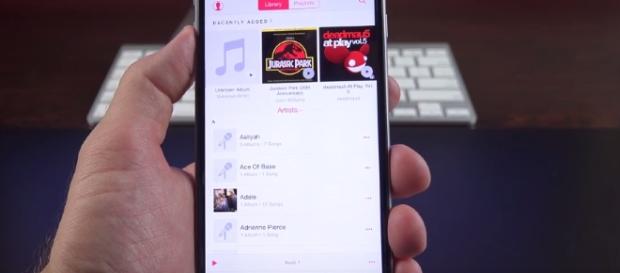 Apple has added a new subscription option for the Apple music subscribers. If you are an Apple Music lover, you are required to pay for $9.99 a month, $14.99 for a family plan, and $ 4.99 for a student plan. However, in order to give users an ease, an annual subscription option of $99 for a 12-month subscription has been added.
It is surprising how Apple has added the option silently. Most likely, the company doesn't want users to know that they can opt to play lesser the amount of what they had usually been paying.
Moreover, it is a little hard to locate the plan option on the Apple app; nonetheless, the new plan option is very much real.
Membership settings
If you are an existing Apple subscriber, all you need to do is to visit the membership settings of the Apple music app.
This will allow you to switch your current subscription to an annual plan. By doing so, it allows you to save about $20 rather than paying it monthly for your entire life.
Further, this will also add more satisfaction to the subscribers since all you need to do is to pay one time and you will be enjoying the music streaming services for twelve months. When you access the membership settings, make sure to provide your Apple ID and password. Apple music users can also opt to purchase an Apple music gift card that is also worth $99 for a full year service access.
Apple Music subscriber
This yearly option that Apple has offered requires users to be an Apple, music subscriber. Hence, this is now the newest plan that you can opt to avail aside from the family plans and student plans. Grabbing an Apple gift card is also a wise thing to do in order to get the chance of enjoying its discounts.
Meanwhile, accessing the subscription plan is very much simple. Look for your account at the top right of your device; view your Apple ID and click on subscription. On the other hand, the "cancel subscription" option is still available for clicks whenever you wanted to stop your Apple music streaming services.
If you are a music lover, make sure to grab the chance to enjoy this annual subscription plan. Anytime from now, they may just have to delete the plan and get back to the usual options that they offer to users. Meanwhile, those new Apple subscribers also hope that the company will also make this service available for them in not much a long time. It has been the first time for Apple to offer an annual subscription option for their music streaming service and everyone has been happy with the news.
Click to read more
and watch the video
or