Android 8.0: after Nougat it could be Oatmeal Cookie coming your way
References from the source code of Android 8.0 point that Goole may name the next-gen mobile OS Oatmeal Cookie.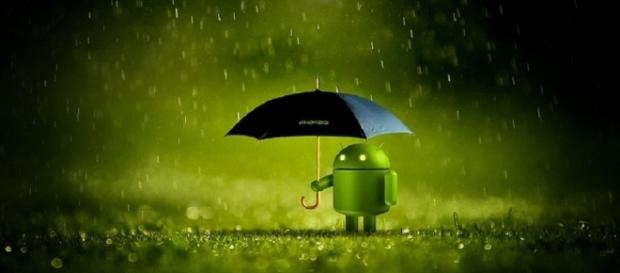 During the rollout of the third preview for Android O, Google confirmed that the version is Android 8.0. However, the company did not disclose the official name for Nougat's successor, leaving people in the dark about its next-generation operating system. Nevertheless, thanks to eagled-eyed source code watchers, we may have a clue as to what the Android 8.0 may be called.
According to a BGR report, some references in the source code for the Android 8.0 points at the name Oatmeal Cookie for the upcoming OS.
It is rumored that the Mobile Os will be unveiled probably by the first half of August. Keeping the timeline in mind, we should expect Google to reveal the name of the impending mobile operating system in the coming weeks.
Earlier, it was rumored that Android O may stand for Android Oreo.
Android 8.0 to be named Oatmeal Cookie?
Folks at tech website Myce were the first ones to uncover the new rumored name for Android 8.0. According to an article published in the Myce, the source code of the impending OS had references to something called oc-dev, which was being tested on the Sailfish. For the unfamiliar, Sailfish is the codename of the Google Pixel smartphone, whereas the Pixel XL is codenamed Marlin.
The report stated that oc-dev went along the same lines Google uses when it refers to an operating system with the source code of the same. Although these details do not directly point at the name "Oatmeal Cookie", the letters from oc-dev, "O" and "C" hint that the OS may have a two part name. Although the evidence is not much, a code being referred to as "oc" and being tested on the current-generation Pixel smartphones makes a convincing case that Oatmeal Cookie may be the final choice.
Apart from the "oc-dev" evidence found in the source code, several individuals have pointed on Twitter that during some of the sessions at Google I/O conference in May, the name Oatmeal Cookie was being referred to.
Google releases third developer preview for Android 8.0
Earlier this month, Google rolled out the third preview for the Android O. With the release of the third developer preview, the API's meant for Android 8.0 have been finalized. Thus, app developers can now get their app ready to run on Android O. Furthermore they can even roll them out on Google Play for the consumers to download and use, whether they are on Android 8.0 platform or not.
Whether the new OS will be dubbed Oreo or Oatmeal Cookie remains to be seen.
Click to read more
and watch the video
or