Foxconn could invest $10 billion for building a display plant in the U.S.
The company announced that it will invest $10 billion in a display manufacturing factory in the country.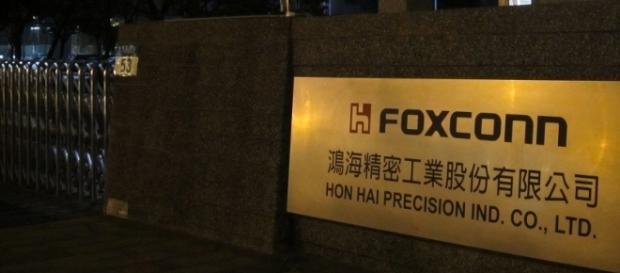 Taiwan-based Foxconn – which assembles Apple's iPhones – is reportedly planning to invest more than $10 Billion in a display manufacturing factory in the United States. Foxconn has yet to decide the location of the plant and will mull over it in July.
Previously, the company's CEO Terry Gou stated that it was hoping to invest over $7 billion for setting up the display-making plant. Although the United States tech market is ranked number 2 for television, the country does not have a panel-making industry of its own. Michigan, Wisconsin, Pennsylvania, Ohio, and North Carolina are being considered by Foxconn as possible locations for the display-making factory. Gou added that the company would announce the location of the plant in July and also said that it will be investing $10 billion over a period of over five years.
Foxconn to spread its wings in the U.S.
Foxconn – which largely operates from China – has yet to invest in manufacturing in the United States. The company mainly operates from its vast factories established in China, where a million people are employed to work. Most of Apple's iPhones are also assembled in those factories.
According to Forbes, Gou communicated to shareholders that this time when the company establishes itself in the U.S. it will be shifting its entire supply chain there. However, he did not detail the company's' plans regarding this strategy in detail. Gou added that although the U.S. plant will employ people from the country to work in there, the number won't be as huge as it is in China.
This decision was taken keeping in mind the higher labor cost in the country. In place of human intervention, most of the plant structures would be operating relying on automation.
Trump trying to bring more industries to U.S.
Gou said that the sincerity and confidence exuded by the state governments to attract investment was beyond his imagination. President Donald Trump has pushed his efforts to make America great again and has requested firms to make more products in the country. It seems that Foxconn's shift to U.S. is a part of the same policy.
Since President Trump was elected in November 2016, time and again he has made numerous announcements pertaining to both domestic and foreign manufacturers investing in the United States.
All of this is a part of his "Make America Great Again" campaign, which aims at creating and preserving American jobs for the citizens of the country.
Click to read more
and watch the video
or