Toyota gets exclusive rights to Microsoft's vehicle patents
Rate this title
Toyota partnered with Microsoft to bring improved technology to their newest cars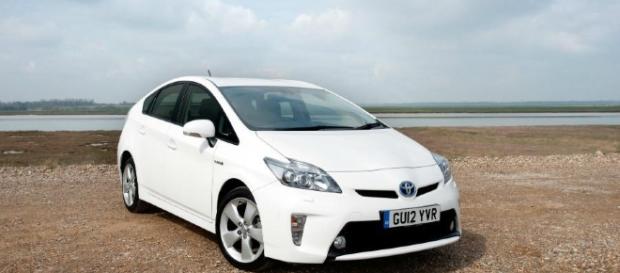 The most popular software company, Microsoft is giving Toyota Motor Corporation the access to its suite of vehicle technologies, which include voice recognition, operating system, gesture control, artificial intelligence and cyber security tools. Toyota is not the only one who got the rights for these gadgets, Microsoft is in a search for partnership with another vehicle makers. ''Microsoft does not make cars, we are working closely with today's car companies to help them meet their customer's demands,'' Erich Andersen, vice president of Microsoft's Intellectual Property, claimed.
This program has been operating since 2003, and during these 15 years, it formed more than a thousand partnerships with various companies.
The deal with Toyota is the first one with an automotive brand.
Safety in a modern way
Nevertheless, Microsoft had some partnerships with other carmakers but only partially sharing their innovative ideas, but this agreement is the first one to fully give the access to the whole range of its connected car patents. In the past year, Toyota Connect was the technological center where the innovation was created in cooperation between these two giants. All these innovations are to be customer-oriented because both of the companies are willing to satisfy their customers' needs. This will result in a more comfortable and safe drive in the Toyota vehicles, which is the primary objective of both companies. This project ties all aspects of the company together because Toyota is known as an automotive brand which a lot of its resources directs into improving the most important aspect of their products - safety.
Car Tech that drivers long for
The ideas of Microsoft and Toyota did not come overnight as they have been working on them since 2011. The primary goal is to combine computer and wireless technology which could help "humanize" driving experience, and to bring new Internet-connected services into the car. These vehicles will be designed in the manner that they recognize their users' needs, and the best thing they can offer is to study their habits of driving the vehicle, and eventually make themselves helpful in the real-life situations.
These technological innovations will make the vehicles huge smartphones in the future. With these assistances in Toyota vehicles, the ride will never be boring again, and you will never be on your own no matter how long and where you travel. The new entity, Toyota Connect, will not only develop platforms for drivers, but for businesses with car fleets, and even dealers.
Click to read more
and watch the video
or