'Pokémon GO' is scheduled for three massive updates, Niantic announces
Apparently, 'Pokémon GO' will get even bigger as confirmed by the creators themselves.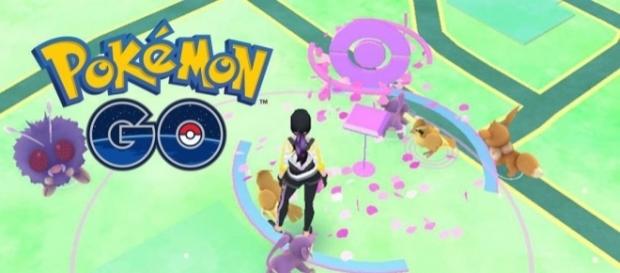 Niantic is hell-bent on keeping players playing "Pokémon GO" as CEO John Hanke said that there will be three major updates for the mobile app this year. The announcement was made at the recent Mobile World Congress in Barcelona, where the executive also boasted of the success of the Gen 2 update. Launch dates for the upcoming updates have not been revealed yet, although the company is expected to inform fans "soon."
"Pokémon GO"s Gen 2 update recently added 80 new pocket monsters for players to hunt.
Hanke also previously indicated that a PvP battle system is to arrive for the game, but even for this feature, the CEO did not specify a release date. Players have also been waiting for the promised trading feature, which didn't come with the recent Gen 2.
For this feature, Hanke gave no details either and took no questions from the MWC audiences.
Niantic speaks out on huge success of 'Pokemon GO'
At the conference, Niantic Labs also laid out the game's impressive numbers. Chief Technical Officer Phil Kreslin told audiences that game trainers have already achieved 500 million visits to stores and have walked 8.7 billion kilometers (5.4 billion miles). Overall, 88 billion Pokémon have been captured in the game, and players have used a colossal 44 petabytes of mobile data while playing.
CEO Hanke added that "Pokémon GO" crossed 650 million downloads as of Tuesday. As proof, the exec dared the Associated Press to check the highest grossing apps on both major platforms. "I think you should go check your data. Look at the top grossing apps on Google Play and Apple and check the charts, then form your own opinion," he told members of the press.
Niantic promises more projects
The same event also saw Hanke reveal an upgraded version of "Ingress," its sci-fi themed mobile game. The CEO said that the company will launch a whole new version of the original game later this year, adding that more projects and surprises are underway, although he can't speak of them yet. "They'll be coming down the pike," he teased.
Click to read more
and watch the video
or