Microsoft introduces a 'Netflix for Xbox'
Xbox Game Pass showcases similar rotating collection of game titles for Xbox One owners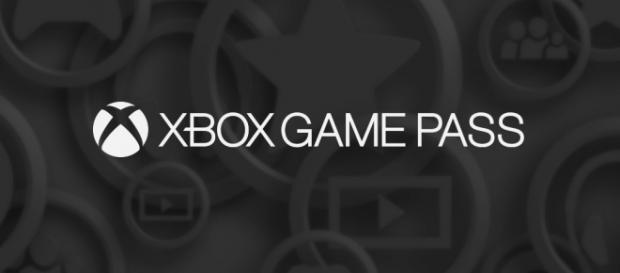 When it comes to streaming media content for subscribers, Netflix is likely the first name to come to mind for many. They certainly have come far from their early days of DVD-by-mail service, what with having original programs of their own. Meanwhile Microsoft, who enjoys a comfortable position as one of the current videogame console "trinity" through its Xbox products, is taking a page of sorts from Netflix. They're establishing a similar subscription service to enable their player customers to download game titles from a rotating list off their Xbox online networks.
Same service model
This Tuesday February 28, Microsoft made an announcement revealing the first hints of their planned "videogame Netflix", the Xbox Game Pass program.
This monthly subscription service (at a $9.99 fee) works on a model familiar to regular patrons of Netflix, only in this case it's tied to the online network for owners of the Xbox One or the (sometimes buggy) Xbox One S version. Here the gamers can subscribe to download and play any Xbox One and backwards-compatible Xbox 360 titles for a collection that gets regularly changed in lineup every month.
Unlike the online service on Microsoft's rival Sony PlayStation Now platform, which lets users play digital copies of games through cloud streaming onto their devices, the Xbox Game Pass actually lets gamers store any game from the collection into their Xbox One consoles' memories. This enables them to play the games later, and offline to boot. As long as a game title is being offered in the Game Pass collection for the month, subscribers can download, delete and re-download their choices to play whenever they want.
Finally the Game Pass member can ultimately buy the rights to any game they like in order to store them in their Xboxes for good, in this case getting a nice 20% discount from the game's basic price and 10% off from related DLC or add-ons.
What of Xbox Live Gold?
Now, Xbox already has an existing Gold subscription service on their Xbox live network, where gamers can DL from a rotating collection, and so on. What the Gold differs from Game Pass is that although the selection may change, a Gold member can keep playing a title they downloaded as long as his Gold membership remains active (even if it's no longer listed). In the case of Game Pass, once a game title is rotated out, it could be gone for good unless a Game Pass subscriber buys it. Just like Netflix.
With regards to what game titles could be expected to show up on Xbox Game Pass, the Microsoft announcement names "Halo 5: Guardians", "NBA2K16" and "Lego Batman" for starters. "Saints Row IV" and "Gears of War" have also been teased. More will probably be revealed in the coming days.
Click to read more
and watch the video
or