Good News: Ric Flair is getting better
All the prayers and wishes helped him to get better. Hogan also reported his status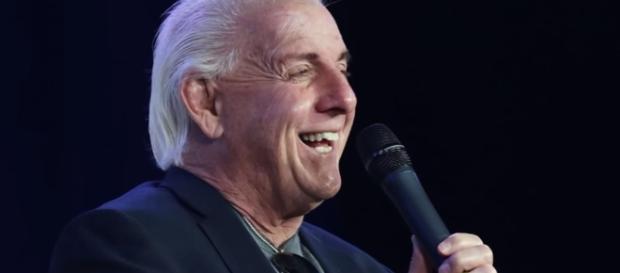 #Ric Flair is a legendary wrestler who is a two time #Hall Of Famer in WWE. Currently, he is suffering from serious medical issues and is hospitalised. Social media is flooded with wishes for the "Nature Boy". His daughter and present WWE wrestler Charlotte thanked Ric Flair's fans for their warm wishes through social media. Charlotte is currently signed under Smackdown Live.
Recently, it has been reported that Hulk Hogan has given a statement that Flair's medical condition is improving. Also, there are reports that Ric Flair is awake and progressing and communicating as well.This appears to be a great news for the wrestling fans all around the world as the legendary "Nature Boy" is no stranger to any wrestling fan.
Two time Hall of Famer
Flair is the only wrestler who has been a two time Hall of Famer. Ric has been a headlining name in professional wrestling for almost forty years. Ric's signature catchphrase, "to be the man, you've got to beat the man" is what every wrestling fan remembers.
Ric Flair is known as "The dirtiest player of the game". He won the NWA United States Championship multiple times. He defeated Rhodes for his first NWA World Heavyweight Championship. He has had some memorable matches with Sting, Ricky Steamboat, Terry Funk, Roddy Piper and Jimmy Snuka and others. He lasted 60 minutes in the Royal Rumble 1992 match and won WWE Championship. Flair joined forces with Triple H to form Evolution. Ric Flair has also worked with TNA where he mentored AJ Styles.
Retired by Shawn Michaels
Ric Flair was involved in a career-threatening match with Shawn Michaels.
Michaels faced Ric at Wrestlemania 24 which is almost a decade ago. Shawn did not want to face Flair in such a match but he was forced by the "Nature Boy" himself. There was a lot of pressure for Shawn Michael to compete against Ric Flair. Shawn unwillingly defeated Flair by giving a sweet chin music and pinning him. Before giving a superkick to Ric, Michaels apologised for his actions in advance. The night after Wrestlemania 24 at WWE Raw, we witnessed a grand emotional farewell to the "Nature Boy". Wrestlers such as Triple H, John Cena, Randy Orton, Big Show, Hardys, The Great Khali and even The Undertaker came to bid a farewell to the legendary performer. The entire Flair family was also present at that moment when he bid goodbye to wrestling. Undertaker even broke his "Deadman"character to pay tribute to the legend and showing emotions towards him. #Shawn Michaels