Jinger Duggar Vuolo just got the chance to celebrate her Birthday and it sounds like it was a great day. Her parents actually sent a video message from the Bahamas where they are on vacation with Gil and Kelly Jo Bates. They are having a blast, but Jinger is at home in Laredo, Texas with her husband Jeremy.
Jinger doesn't get to spend as much time with her family since she is in Texas, but she has made that area home now. She misses her family, but it looks like Jinger made the best choice for her. Luckily, "Counting On" still films her for the show.
What did Jeremy do for Jinger on her birthday?
Jinger shared that her husband took her to lunch and then they spent the afternoon together. She didn't say what they did, but it sounded like a fun time.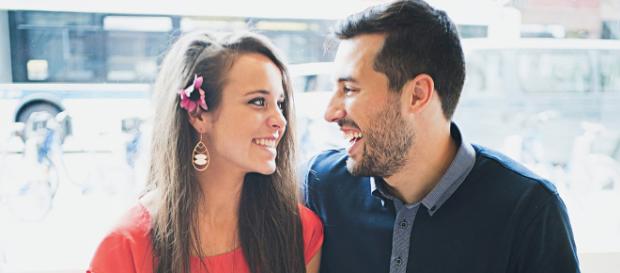 Now, Jinger Duggar Vuolo is sharing that this wasn't the end of her day with her husband. Instead, he had a big surprise waiting for her when she got home and it sounds like things went great for them.
After that, Jinger Duggar Vuolo got home from a church event. They went to this event in the evening and it sounds like she thought the birthday celebration was over, but that wasn't the case. Instead, in her living room, Jeremy Vuolo had set up a magical event for her.
Since he went with her to church, he must have been able to recruit some help to get it all set up. Jeremy was able to pull off a great day for his wife.
What did he do for dinner?
Jeremy Vuolo did something very sweet for her for dinner at their house. They had candles set up and they also had sparkling cider. Jeremy got her white chocolates and flowers for her birthday. The dinner was something that Jinger loves from her favorite place to get food out in the area.
He had Andrea Bocelli playing in the background. It sounds like this was the perfect date night for Jinger on her birthday. She ended her post saying, " I love @jeremy_vuolo more than words could ever describe! " This couple really does seem like they couldn't be happier together.
Do you think that Jeremy Vuolo did a great job of helping his wife celebrate her birthday? Are they one of your favorite Duggar couples? Sound off in the comments below, and don't miss new episodes of "Counting On" when they start airing in TLC on the spring.
It has been revealed the show will be back but the exact date hasn't been shared just yet. Hopefully, that means that new episodes will be here soon and the fans can see updates on Jinger, Jeremy and the rest of the Duggar Family.