Lionsgate's 'Hitman's Bodyguard' leads Box Office with $20M opening weekend
"Hitman's Bodyguard" is a pleasant way to watch Jackson and Reynolds in a violent action film and now earns $20M on its opening weekend.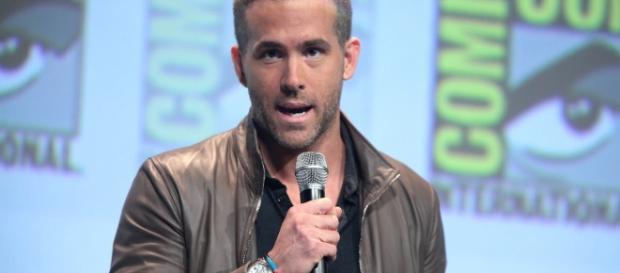 Lionsgate's latest offering "The Hitman's Bodyguard" starring Samuel L. Jackson and "Deadpool" actor Ryan Reynolds earns $20 Million after its release in 3,337 North American locations. This figure puts the movie on top of the domestic #box office as it has been noted to be a sleepy weekend.
Following the Lionsgate's film in the box office is "The Dark Tower" earning $19.1 Million in its opening weekend, and "Atomic Blonde" starring Charlize Theron earning $18.3 Million. On the fourth is Steven Soderbergh's heist movie "Logan Lucky" starring Channing Tatum which only earned $7.7M after it was shown in 3,031 theaters.
"Logan Lucky" gets left behind
Although both movies are action-comedies that are suited for adults, the weekend result showed an obvious gap right from the Thursday night previews.
"Hitman's Bodyguard"earned $1.7Million after it was shown in 2,600 sites. On the other hand "Logan Lucky" earned quantifiably less than the former because it only earned $525,000.
"Logan Lucky" is Soderbergh's first film after four long years. His last film was in 2013 entitled "Side Effects," which made a significant contribution to the marketing aspect in the perspective of directors. This movie carried a $29 Million budget and earned a whopping rating of 93% from Rotten Tomatoes.
According to PostTrak's statistics, "Hitman's Bodyguard" immediately spread the vibes to 42 percent of the people saying that the film is excellent. Another survey says that the film scored 29 percent from the rest of the viewer saying that the film is very good.
"Hitman's Bodyguard" exceeds its target
This Lionsgate film starring "Deadpool" star Ryan Reynolds and Samuel L.
Jackson from "Kingsman: The Golden Circle" initially sets its target opening revenue as ranging from $15 Million to $20 Million. After its opening weekend, it is inevitable that the film will be exceeding its target (Friday-Sunday period). Despite meeting or eventually exceeding its target, the film is still going to be one of the smallest opening weekends of the year.
However, if Lionsgate's "Hitman's Bodyguard" matches or exceeds "The Dark Tower's" $19.2 Million launching revenue (on Aug. 4-6), it will not be the lowest among the film's released this summer. "Logan Lucky" is released by Bleecker Street with Fingerprint managing the distribution. The film initially estimated an opening revenue ranging from $6 Million to $12 Million and is now in the third place. #Samuel L Jackson #Hitman's Bodyguard