Jennifer Garner In Pierre Morel's 'Peppermint' as actress returns to action
Jennifer Garner had been in news as she officially got divorced from her husband Ben Affleck but now she is making headlines for professional reasons.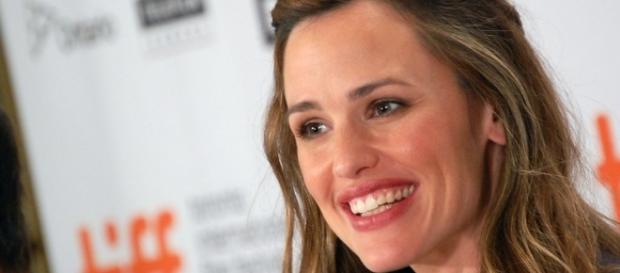 According to reports, #Jennifer Garner has said yes to #Pierre Morel's revenge thriller "Peppermint" and thus, fans can look forward to seeing her in a kickass avatar, something that gained her recognition after she portrayed the role of CIA officer Sydney Bristow in ABC thriller "Alias" in 2001. What is more, STXfilms is most likely to get the distribution rights of the movie.
'Peppermint' being described as a 'female John Wick'
It is said that Jennifer Garner will be seen playing a vengeful mother and wife in "Peppermint," and the role is very similar to what Keanu Reeves played in "John Wick" in 2014. The 45-year-old actress will be seen playing a young woman who turns fearless [VIDEO] after her husband and daughter are murdered.
She resolves to take revenge from everybody involved in the crime i.e. the killers, the lawyers who protected the killers and the police officials who were hand in gloves with the killers.
As fans know, "John Wick" saw Reeves playing a hitman who seethes for revenge after some Russian gangsters steal his vintage car and kill his puppy Daisy that was a gift from his late wife. The action-thriller had some awesome fighting sequences and now "Peppermint" is also slated to cast Jennifer Garner in the role of a fierce, revenge-hungry young woman who wants justice for her family and will push all boundaries to get the same.
STXfilms in talks to get distribution rights
Apart from the news that Garner is starring as the lead and Pierre Morel is directing "Peppermint," it is also said that STXfilms is in talks with the producers to get the global distribution rights of the movie.
After talks with Lionsgate could not materialize, STXfilms has entered the scene and it is very likely to land the same. Also, the film will have a script by Chad St. John of "London Has Fallen" fame.
Jennifer Garner to sharpen her action skills
Since "Peppermint" revolves around a revenge-seeking woman, Garner will be seen doing some tough action sequences and going by her past reputation as Sydney Bristow in "Alias," and films like "Elektra," "Daredevil," and "The Kingdom," it would be a delight to watch her kicking asses once again. However, the 45-year-old actress will be prepping for the role as she has not been doing action movies of late. Her films in the last few years have seen her portraying serious and comical roles and thus, it would be refreshing for her as well to return to a genre that made her a name to reckon with. #Ben Affleck