'Days of our Lives' weekly preview spoilers: Marlena's world turned upside down
The latest 'Days of our Lives' teaser reveals that big things are in store for John and Marlena.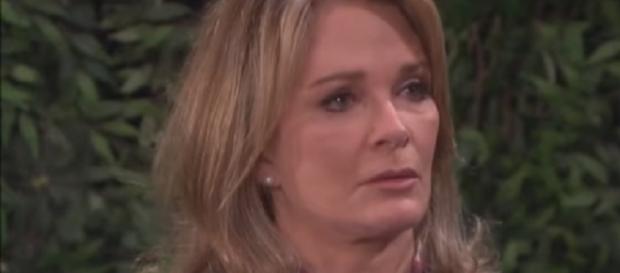 "Days of our Lives" spoilers [VIDEO] for the week are rolling in, and the newly released weekly preview has "DOOL" fans excited for the week ahead. In the teaser for the week of August 7 through 11, Marlena finds herself in deep trouble, while her loved ones are shocked and worried over her disappearance. However, Hattie will be there to make things much worse!
Another big week ahead on 'DOOL'
According to Soap Hub, "#Days Of Our Lives" viewers have already seen Hattie drug and kidnap Dr. Marlena Evans. Hattie, who is Marlena's doppelganger thanks to a previous and devious plan by the late Stefano DiMera, switched places with Marlena and dumped her in a psychiatric hospital.
When Marlena wakes up she'll be living in a nightmare as she's stuck in a straight jacket, and everyone thinks she's crazy. When the good doctor tries to explain that she and Hattie look alike, and that Hattie has taken her place and essentially stolen her life, the people at the hospital will believe that she's crazy, and likely stick her in a padded cell and/or sedate her.
Will John Black be able to save the love of his life from Hattie's evil plan?
Meanwhile, Marlena's longtime love, John Black, will begin to worry about where she is. Jon will grow increasingly concerned about Marlena's absence, that is until Hattie shows up as Dr. Evans. John and Hattie will have a conversation, where Hattie will call off the relationship. John will suspect that something is up with the love of his life, but he won't quite be able to put his finger on the problem.
Is this the end of John and Marlena?
John will be totally shocked when Hattie (acting as Marlena) tells him that she wants to break off their engagement. Will John believe that Marlena is done with him because he's been neglecting her for his career, or will "Days of our Lives" fans see John come to his senses and figure out that Hattie has taken over Marlena's life?
Bonnie Lockhart set to switch lives with Adrienne Kiriakis
Of course, Hattie isn't the only doppelganger in town. As many "DOOL" fans know, Bonnie Lockhart is the spitting image of Adrienne Kiriakis. Bonnie will begin her plan to get back at Maggie Horton by busting out of jail and switching places with Adrienne as well. So, it looks like "Days of our Lives" viewers will be seeing some major drama this week as two Salem residents aren't who they claim to be. How will Hattie and Bonnie ruin Marlena and Adrienne's lives? Tune in weekday afternoons on NBC to find out. #Soap Opera #Television Series