Javi Marroquin seeks love on 'Are You The One?'
The 'Teen Mom 2' dad is looking for love again and this time, he may find it on television.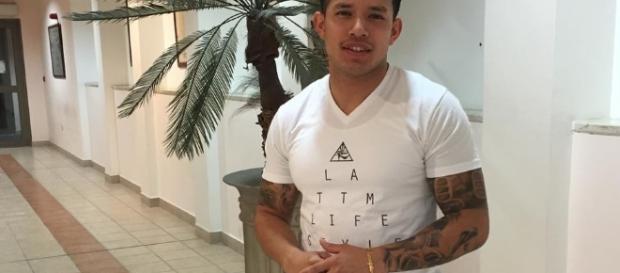 Javi Marroquin has gone through a lot since returning home from Qatar last fall. He left to serve the country with a wife and two kids waiting for him and when he returned, he was homeless and on his way through a divorce. Marroquin has been starring on the MTV show, "#Teen Mom 2," but now he is hoping to hop onto another show on the same network.
After finalizing his divorce last December, Javi Marroquin is ready to look for love again. According to Wet Paint, "Are You The One?" received an audition tape from Marroquin. He wants to join the show to try and find love because he reportedly has tried every other avenue. Right now, the show is airing Season 5 and it is very likely they would cast Javi just because he is a recognizable reality star.
What is 'Are You The One?'
This is an MTV-based reality show where 10 men and 10 women are matched by experts and live in a house together. They have to find their perfect match and if they do, the entire group will win a cash prize. Of course, there will be plenty of drama as they navigate the dating pool, especially with the ones who are hooking up but turn out not to be a match. Each week, they will go into a booth to find out if the one they are with is truly who they are supposed to end up with.
If Javi Marroquin is indeed cast for Season 6, it will be the third show he will appear on. Last fall, he taped "Marriage Boot Camp: Reality Stars" with ex-wife, Kailyn Lowry to try and learn how to effectively communicate. Rumors circulated that the two were going to get back together but as it turns out, that was not the case at all.
This will be airing shortly on the WE network.
Javi deserves happiness
After everything Javi Marroquin has been through, he deserves to find love. While there are two sides to every story, the way things are playing out on "Teen Mom 2" aren't looking favorable for Kailyn Lowry. She recently announced she was pregnant with her third child, and Marroquin is not the father. When she neglected to tell him, things got more intense. Fans wish the best for Marroquin in his search to find the one. #Reality TV