Photos: Kim Kardashian Paris robbery pictures released
After robbing Kim, the gang members roamed near the Hotel and even were seen sitting together in a restaurant.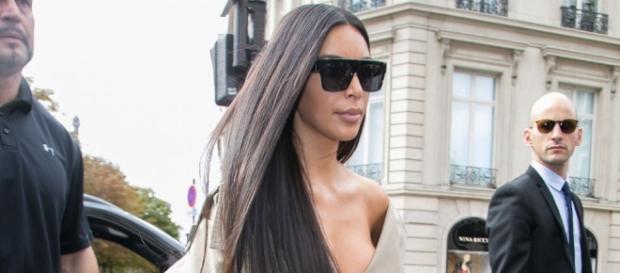 Chilling images from the surveillance cameras of Kim Kardashian's Paris robbery have been published by TFI, a French network. The pictures recreate the scary scenes in Kardashian's room as well as pictures of the perpetrators who were moving around the hotel even after the robbery.
Did the robbers drop Kim's ring on the road?
The French Television Network TF1 broadcasted the images on 19th February 2017, which shows the suspects of the $10 million robberies, joking and bumbling along.
They could also be seen bending and searching the street for the diamond cross pendant which they had accidently dropped during the robbery.
The pictures show Kim's bedroom in disarray and also showed the bathroom where she was bundled after she was gagged to prevent her from making any noise. A roll of tape which was used to gag the starlet could also be seen on the ground.
Suspects identified.
Kardashian thanked #The French Police and the media and friends in helping to crack the case so soon. Kim has been asked to come to New York to testify against the suspects in front of a French judge.
Check out the pics
The suspects have been identified as Florus H., 44, Marceau B., 64 and Gary M., 27. Gary was the brother of Kim's driver Michael who was detained but was released without being charged.
Aftermath of Kim Kardashian robbery in Paris revealed in never-before-seen photos https://t.co/vvLOzgz3EV pic.twitter.com/AatffYFmK5

— The Sun (@TheSun) February 19, 2017
Kim was alone in her suite, and her personal bodyguard was keeping an eye on Kim's sisters.
Five masked gunmen gained entry into her room disguised as police. She was threatened at gunpoint, gagged and pushed into the bathroom before running away with $10 million worth of jewels which included the $4 million 20-karat Lorraine Schwartz emerald-cut diamond engagement ring.
The pictures also reveal the ringleader of the gang who goes by the name of Aomar Ait Khedache, a 60-year-old Frenchman. The lady has been keeping a low profile since the incident though her husband Kanye West was very vocal in the press about the robbery. The actress said that she is hopeful that the French Police will be able to recover her diamond engagement ring. #Paris #Kim Kardashian