Burger chain that celebrities are obsessed with is expanding to more states
A popular burger chain that celebrities love is being tested throughout the United States.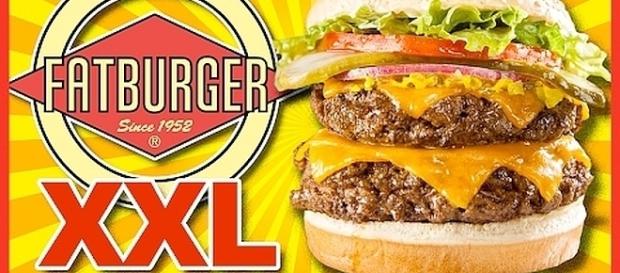 #Fatburger is about to spread across more states in the United States. As of now, the hamburger chain is only located in five states on the West Coast, much like the #In-N-Out restaurants. On Thursday, the #burger chain announced that they are about to expand their locations beyond the western states where they are currently located.
About Fatburger
Fatburger first opened in 1947 as a hamburger stand in Los Angeles, California. When Lovie Yancey acquired the stand, she was dating and she called it Mr. Fatburger. Yancey dropped the title after she broke up with her boyfriend in 1952. Yancey said she named it Fatburger because of how big the burgers are, and how loaded it can be with its toppings.
She said she wanted one to be a meal.
Several other restaurants were opened, but they were sold in 1990. Now there are 200 locations in 19 countries. In the United States, like the popular In-N-Out, the chain on the West Coast is found in California, Arizona, Colorado, Nevada, and Washington. However, Fatburger is being tested in other states. Unlike the In-N-Out restaurants, Fatburger is allowed to expand 300 miles beyond its headquarters.
The menu
The burgers are juicy and fresh instead of made with frozen beef. Fatburger promises that customers will never find a frozen or prefabricated burger in their restaurants. They are made with 100 percent lean meat and are cooked only after they are ordered. Included with the meat, consumers can add lettuce, tomatoes, onions, cheese, bacon, and egg.
It can be served on a gluten-free bun if that's what customers want. The prices vary depending on the location and size. The average price is $6 for a small, but the sizes go up to XXXL, and that costs $11.
For non-beef lovers, the burger can be made with turkey, chicken, or veggies. Also on the menu are French fries and onion rings that are made from scratch. Beverages are available to go along with the meal, and milkshakes are made with real ice cream. The restaurant has both sit-down and take-out service.
Celebrity following
Over the years, Fatburger has had a large celebrity following including Ray Charles, Justin Bieber, Nicki Minaj, Pharell Williams, and Kanye West. In fact, Kanye loves the burgers so much that in 2007, he invested his own money for 10 Fatburger restaurants to be opened in his native Chicago. Unfortunately, none of Kanye's restaurants are open today. Pharrell Williams has also invested in the Fatburger chain.