5 interesting Thanksgiving Day images from history
This Thanksgiving Day you may sit down with family and friends, continuing a tradition hundreds of years old.
Thanksgiving Day is traditionally a day of family, community, and good food. The tradition, celebrated for hundreds of years has been captured in photographs and paintings. Here are five old pictures from Thanksgiving Day that interestingly show that even in our world of modern technology, some things never change. On the other hand, plenty of things changed that we should be grateful for.
1
1912 Baltimore and Ohio Relief Department
This picture taken from page 693 of the Baltimore and Ohio Employees Magazine was published in 1912. The photo showed what was the ultimate dream of owning a family home. The caption said, "we will show you how in a few years you can own your home. Your family will be thankful for your action every day in the year." Owning a home is still one of the top ambitions of modern Americans.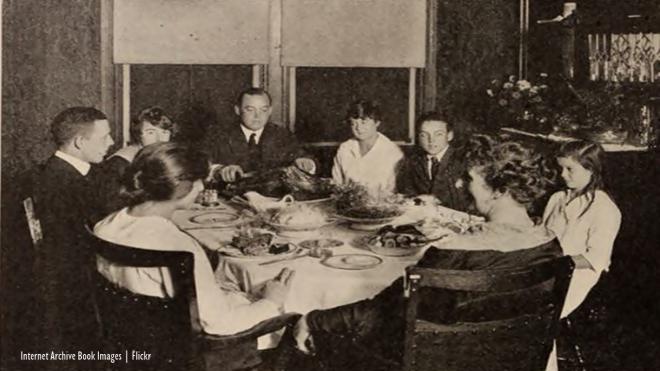 2
Sports and Thanksgiving Day were not always combined
In the year 2018, sport is one area where we expect to be entertained. But this was not always the case. In the 1912 edition of the Bethanian - the annual of Bethany College, a game was canceled because it was Thanksgiving day. As you can see in the bottom line of this scan, the cancelation probably favored Bethany College.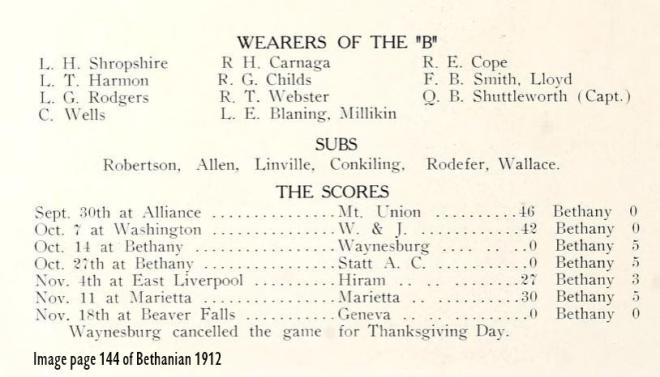 3
War - Thanksgiving Day 1864
This photo comes from page 248 of "The photographic history of the Civil War." It shows a dredge boat that deepened the approaches to Dutch Gap Canal. Taken on the James River, this photo shows the dredge boat after it was sunk by the Confederates on Thanksgiving Day 1864.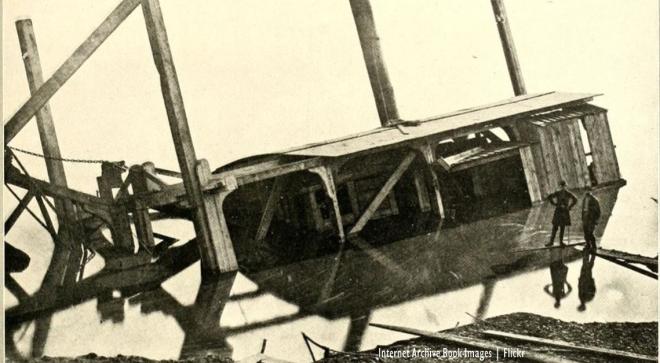 4
Thanksgiving Day in November may be bad luck for some - (Caroline Wells Year Book 1909)
Thanksgiving is the highlight of November but a book published in 1909 reminds readers that people born in the month are always born hungry. "In November comes Thankgiving which makes gobblers of us all. Citizens born under the sign of the turkey are pompous and loud-voiced"...But pride must have a fall and often their heads are cut off. They mentioned Queen Mary of Scots and "notorious Americans."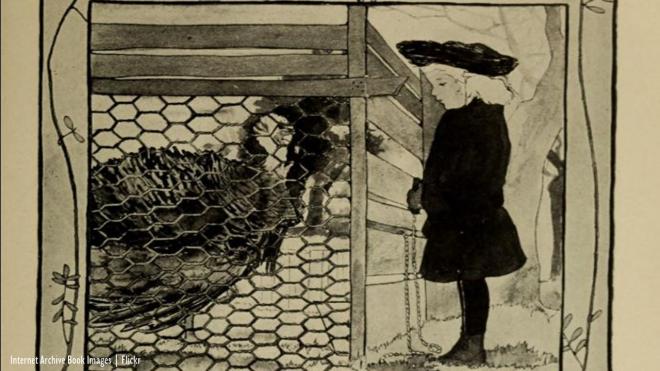 5
1914 Thanksgiving table
This photo from 1914 was found on page 281 of the "American Cookery" book. It shows how to set out a Thanksgiving table. On the recommended menu for New England were an oyster cocktail, roast turkey, cranberry sauce, mashed potatoes, mashed turnips and boiled onions. Pumpkin pie and pinapple sherbert were recommended, along with almonds and olives.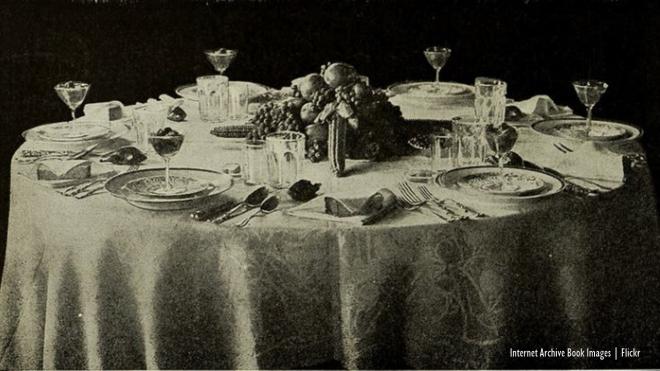 Click to read more
and watch the video
or