Benchmark site listing reveals Nokia 8 full specs
HMD Global is expected to launch its Nokia 8 smartphone on August 16th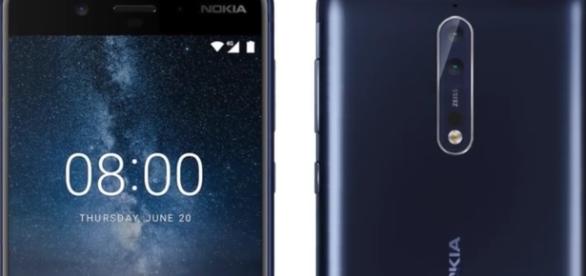 #Hmd Global-backed #nokia took the market by a storm earlier this year when the firm announced its plan to foray into the smartphone market again. The device manufacturer first revived its classic 3310 feature phone, following which they revealed the Nokia 3, 5 and 6 devices, which fell in the budget category.
The Finnish-tech giant has since then been working on the introduction of its next-generation high-end smartphones, Nokia 8 and 9. Benchmark listings regarding the Nokia 8 device recently surfaced online, thereby revealing the key specifications of it. Nokia in collaboration with HMD Global is expected to introduce the Nokia 8 smartphone on August 16 this year.
Even though the information hasn't been confirmed by Nokia as yet, the company has certainly begun sending out press invites for the occasion. According to Gadgets 360 HMD Global has sent out those invites already.
Powered by Snapdragon 835
According to the benchmarking website, GFXBench, the device is expected to pack a 5.3-inch full QHD display with 1,440 x 2,560 pixels resolution and will be powered by Qualcomm's latest Snapdragon 835 system-on-chip. The smartphone will further be equipped with either 4GB or 6GB RAM along with 64GB of internal storage, and users will also receive the opportunity of expanding the memory via the device's microSD card-slot option.
The Nokia 8 will most probably be packing a dual rear camera setup with two 12-megapixels sensors along with an 8-megapixels front shooter as well.
The users will also be able to record videos in 4K-quality. The smartphone is expected to house a 3,500mAh battery and will run on the latest Android 7.1.1 Nougat operating system – which comes across as a disappointment because Nokia was expected to introduce its smartphone with the latest Android O operating system update.
Price of the device
As far as the pricing of the upcoming Nokia 8 smartphone is concerned, the device is expected to be ranging around $700. However, as the above-given information hasn't been confirmed as yet; nothing can be taken as true. It's best that the readers wait until Nokia provides some further information on the matter and until that time, the above given information needs to be taken with a grain of salt. Nokia is also expected to introduce its Nokia 9 smartphone alongside Nokia 8 at the event scheduled to take place on August 16, 2017, however, the details regarding all of that has not yet surfaced online. #August 16Th