Nokia 8: Everything to know about
The smartphone is expected to come packed with high-end specifications and a unique body style too.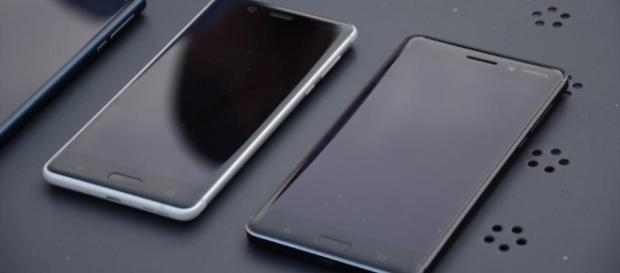 HMD-Global funded #nokia at MWC, 2017 event in February this year, announced to a revival of its classic 3310 feature phone. The firm followed the launch with three other announcements wherein Nokia 3, 5 and 6 Android-based smartphones were unveiled. Despite the already given recognition that the company has managed to gather, the firm is not done with this year yet. If reports are believed to be true, then the company is apparently working on two more smartphones dubbed Nokia 9 and Nokia 8. The devices are expected to launch sometime in Q3 of this year.
Rumors suggest cutting-edge specs
There have been a lot of rumors regarding the upcoming Nokia 8 device.
As summed up by India Today, the smartphone mentioned above is expected to come packed with high-end specifications and a unique #Body Style as well. Just recently, Chinese outlet CNMO.com posted an alleged image of the device. The picture pretty much revealed what the smartphone is going to look like and most of its major specifications. In the image, the Nokia 8 device seems to pack a curved, bezel-less display – quite similar to Samsung's Galaxy S8 and S8 Plus smartphones. The USC Type-C port was located on the side of the handset. The device is predicted to feature a 5.2-inch QHD AMOLED display.
The smartphone will have two variants
The smartphone may pack an authentic, premium design. Moreover, the device is expected to come in two variants—one, which will be powered by Qualcomm's Snapdragon 821 SoC and will offer 4GB of RAM and 64GB of internal storage and the other option will pack Qualcomm's Snapdragon 835 SoC with 4GB RAM and 128GB/256GB of internal storage.
Both the smartphones will run on Android 7.0 Nougat. However, the prices of both the devices will vary.
Multiple reports have indicated that the Nokia 8 device will house a massive 4,000mAh battery. This information hasn't been confirmed by Nokia as yet. HMD Global recently made an announcement, making their partnership with Carl Zeiss official. In other words, Nokia's future smartphones will come equipped with Zeiss optical technology. Therefore, it is safe to assume that Nokia 8 will pack the same. Moreover, Nokia 8's camera specifications are expected to be its primary attraction. The device is rumored to pack a dual rear camera setup with 23MP sensors and a 12MP front camera. The smartphone will support all the latest technologies including AR, VR, and others. The pricing and availability of the smartphone haven't been confirmed by the company as yet. #Qualcomm Snapdragon