Google Pixel 2 and Pixel XL 2 cases appear in Amazon product listings
Google is anticipated to add a better camera in the upcoming Pixel handsets.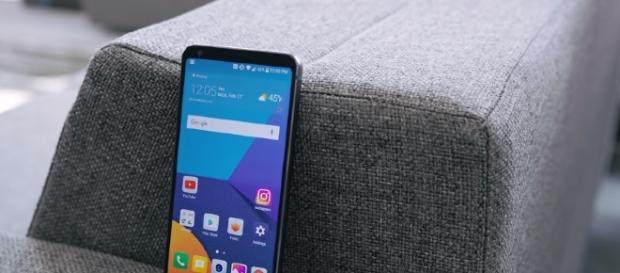 Several sellers on Amazon have listed the cases for Google's next-gen Pixel smartphones: The Pixel 2 and Pixel XL 2. So far, four protective cases and two screen protectors for the smartphones have appeared on the e-commerce site. The latest case renders of Google's upcoming flagship handsets bears a striking resemblance to some previously alleged sightings of the smartphones. These revealed two mobile devices with nearly bezel-less designs that only differ in camera setup and screen sizes.
The new case renders depicted Google's next-gen Pixel smartphones.
The upcoming handsets will have an aspect ratio of 18:9. According to a report by Android Headlines, several industry sources claimed that the search engine giant will equip its upcoming handsets with the screen modules of LG. The newly uncovered cases provide more credence to that possibility.
Price of the cases
Nonetheless, it is unclear whether all of the new accessories of Google Pixel 2 and Pixel XL 2 listed on the e-commerce company are based on accurate product information. BGR reported that the smartphone cases are already up for grabs for as low as $7.99.
The screen protectors as well as the cases are available at MicroP, Starhemei and LK. These manufacturers are known to support a wide variety of accessories.
Specs of the smartphones
Google is shaping up its Pixel 2 and Pixel 2 XL smartphones to be the most competitive mobile devices to launch this year. As reported by Express News Line, the smartphones are expected to arrive with top-of-the-line specs and features, which will be paired with an attractive design. Rumor has it that Google's forthcoming smartphones would be the first mobile devices to launch with Qualcomm's Snapdragon 836 system on chip (SoC).
Aside from the processor, the smartphones are anticipated to come with a Type-C USB connector and a fingerprint scanner. It will be interesting to watch how the tech company justifies ditching the smartphones' headphone jack.
The Pixel 2 is expected to be available with a 4.97-inch full HD display, a 4GB RAM and a 64GB of internal storage. Meanwhile, the larger model, 2 XL, is likely to arrive with a 5.99-inch display, a 6GB RAM and a 128GB built-in storage.
The smartphones will further come packed with IP68 certification for dust and water resistance.
The tech company is expected to launch the handsets in October.
What do you think of Google Pixel 2? Let us know in the comments below.