'Real Housewives of Atlanta': NeNe Leakes in ugly encounter with fan at the airport
Don't miss our Facebook page!
Like Blasting News page on Facebook: we will keep you updated with all the latest news.
mHP (Hewlett-Packard Company) is one of the original equipment manufacturers that offer Microsoft's Windows Phones in its lineup. But it seems like the company will discontinue adding new smartphones to its existing Elite x3 Windows 10 mobile. According to a report by The Verge, HP has canceled its plans to build a new line of Windows phones because Microsoft is not showing any interest in competing with huge mobile giants like Google, Apple, and Samsung.
Why did HP decide to ditch the last serious Windows phone?
HP's President of EMEA Region, Nick Lazaridis, recently stated that it does not make any sense to continue producing Windows phones because Microsoft has already decided to change its strategy towards the tech industry. There is a probability that creating innovative smartphones is not the priority for Microsoft as of now.
Last year, HP entered the world of Windows Phone adding a high-end device called the Elite x3 to its lineup.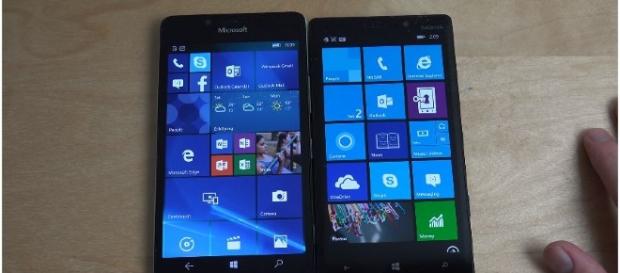 The device was expected to act as a smartphone, laptop, and a desktop which uses a series of docks. The target buyers of the Elite x3 were business users who want to have their files with them anytime and anywhere. HP had already planned to create some products under the Elite line, but the company changed its plans and decided to end support for the line in the next two years. Nick Lazaridis also claims that the company might reevaluate its strategy in the future and might go back on making more Windows Phones.
Microsoft might completely stop making smartphones?
Microsoft has already ended its support for the Window Phone 8.1 in July, and getting rid of Windows 10 Mobile in the future might be one of its strategies to clean up its failures in the mobile industry. In the past few years, Microsoft was eager to let the world know that they are producing a new smartphone or mobile device just like the Windows Mobile and Windows Phone. But this year, the company remained silent about any developments for its upcoming mobile device. Tech analysts predict that Microsoft is slowly getting out of the mobile industry.
Control smart devices using PC
In other Microsoft news, the company added a new feature to its intelligent personal assistant Cortana that will allow Windows 10 users to control their smart home devices using a PC. The feature is called "connected home" and it is currently compatible with the smart devices from Wink, Insteon, Nest, SmartThings, and Hue. The company is also developing a new HomeHub feature that could create a family setting on Windows PC with shared access to some frequently used applications.
Click to read more
and watch the video