iPhone X has impressive features, but is the FaceID more secure than TouchID?
The iPhone X has impressive cameras and a powerful A11 processor that will make the device better for multitasking.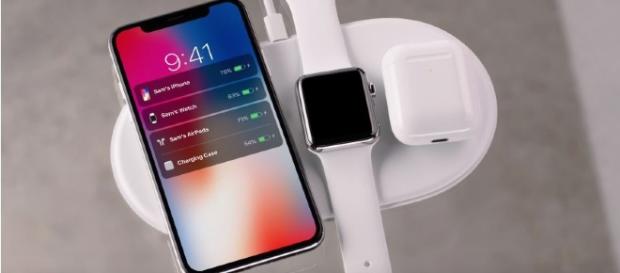 Apple recently hosted a very successful event, launching several devices such as the Apple Watch Series 3, Apple 4K TV, iPhone 8, iPhone 8 Plus, and iPhone X (or iPhone ten). The iPhone X was the highlight of the event. The device is a redesigned smartphone that dropped the traditional home button for an all-screen design. Apple also removed the fingerprint scanner and replaced it with a 3D facial recognition scanner. It is powered by an A11 Bionic processor with a Neural Engine. Apple claims that the A11 Bionic processor is the most powerful chip ever made for a smartphone.
Face ID more secure than Touch ID
Facial recognition technology of the iPhone X is capable of generating a Face ID, which can be used to verify payments through Apple Pay and unlock the device. According to a report from CNET, Face ID is far more secure than Touch ID (fingerprint scanner). The facial scanner can scan up to 30,000 different points to verify a specific face. The feature also includes a dot projector capable of generating a Face ID -- even in low light.
Neural Engine capabilities
The Neural Engine feature of the iPhone X is capable of accelerating artificial-intelligence software called artificial neural networks.
These networks are used to process images and speech. The Neural Engine is also capable of creating algorithms that can acknowledge facial features and facial expressions. With the help of the facial scanner, the Neural Engine can transform expressions into an animated emojis called "Animojis."
Advanced cameras
The iPhone X has impressive dual-lens rear cameras. Both cameras are 12-megapixel. The first is a wide-angle lens with f/1.8 aperture, and the other is a telephoto lens with f/2.4 aperture.
Both rear cameras have OIS (Optical Image Stabilization) feature and Quad-LED True Tone flash. The front camera is a 7-megapixel TrueDepth with Portrait mode support. There is no doubt that augmented reality applications and games will work well with the iPhone X's impressive camera.
Price and pre-orders
According to The Verge, the iPhone X pre-orders are set for October 27 and shipping will start on November 3. But pre-orders for iPhone 8, iPhone 8 Plus, and Apple Watch Series 3 are now available on Apple's official website and mobile store application.
Shipping is expected to start on September 22. The iPhone 8's 64GB model costs $699, while the 256GB model costs $849. iPhone 8 Plus' 64GB model costs $799, while the 256GB model costs $949. The Apple Watch Series 3, on the other hand, has 38mm or 42mm variants, and it costs $399 and $429 respectively.
Click to read more
You will watch a video to read the news
or