Essential Phone OS and accessory details revealed
Essential executives revealed that the Android Oreo update will be rolled out to the Essential Phone within a couple of months.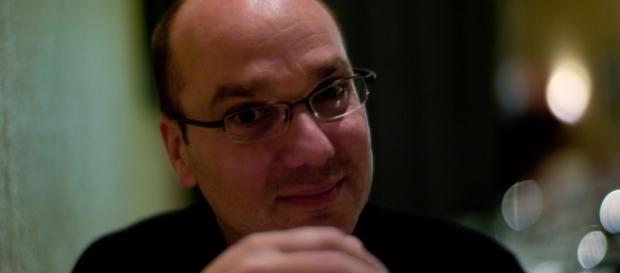 The Essential Phone is the first smartphone from Android co-creator Andy Rubin's company. The premium handset sports high-end features, similar to that of Samsung and LG flagships. So, it comes as no surprise that Essential also intends to roll out the Android 8.0 Oreo update for its Essential Phone. In a recent Ask Me Anything session on Reddit, Andy Rubin and some other executives from the company confirmed the Android Oreo update for the smartphone. They also revealed plans of launching two new accessories for the Essential Phone during the same session.
When will the phone receive the software update?
A fan asked the question regarding the Android Oreo update and when it can be expected on the Essential Phone.
Rebecca Zavin, the Vice President of Software at Essential, claimed that the company would start providing the Android 8.0 Oreo update in a month or two. This seems to suggest that the Essential Phone will be updated to the Android Oreo platform by the end of November.
However, users of the handset will hope that Essential is able to keep its promise this time around. The release of the handset was delayed substantially, and the company was not able to keep its word in this regard. So, many fans may be wondering whether the company will be able to deliver the Android Oreo update within the time frame that Zavin promised during the AMA session.
Additional accessories under development
The Essential team members revealed information related to some additional accessories that the Essential Phone would soon be getting.
Firstly, the company announced that the charging dock for the phone, which was shown off during launch, would soon be made available in the market. Furthermore, the team also confirmed that a high-quality audio accessory would also be revealed soon. This device will sport a 3.5 mm jack and a high-end DAC.
The 3.5 mm jack integration into the accessory is the most important aspect of the device. The Essential Phone lacks the headphone jack and instead comes with USB C port. Vice President of Design at Essential, Dave Evans, revealed that the company decided to remove the 3.5 mm jack to reduce the bezels and maintain the higher battery capacity of the Essential Phone. This new audio accessory would connect to the handset through the two magnetic pins on the back of the smartphone.
Only the Black hued variant of the Essential Phone has shipped so far. The Pure White model was reported to be undergoing build trials and would be released in a few weeks. The Ocean Depths and Stellar Gray variants will be released later. The company executives did not reveal when Essential would be unveiling the accessories for the handset.
Click to read more
and watch the video
or