Google offering Pixel XL as replacement for damaged Nexus 6P
Customers in the U.S. and Canada can get a new Pixel XL when they take damaged Nexus 6P to Google.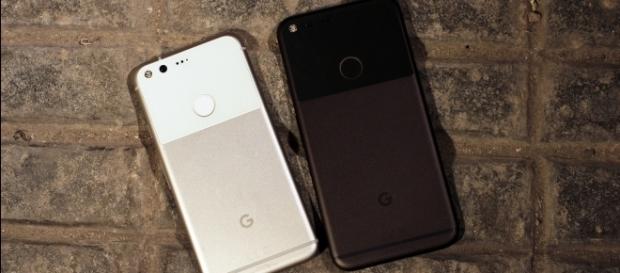 The Nexus 6P from Google was very popular when it launched in 2015. However, after the launch of the Pixel lineup in 2016, the company stopped producing the Nexus series. Now, the Nexus 6P is nearing its end-of-life and many consumers are facing issues with their handsets. Reports suggest that Google is now replacing the damaged devices with the Pixel XL.
What does this mean?
Many Nexus 6P users revealed on Reddit that when they went to a Google Store to get their handsets repaired or fixed, they were instead offered a replacement Google Pixel Xl device.
This likely means that Google has stopped manufacturing the phone, which is why the damaged devices cannot be replaced by newer ones. The offer seems to be valid only in the United States and Canada. Users from other countries reported that their damaged phones were repaired and not exchanged or replaced.
The replacement Pixel XLs are being offered to all Nexus 6P owners who have a valid warranty. The damage in the mobile phone must be related to the hardware for users to qualify for the replacement.
However, if the devices were bought from Google's store, users without a warranty can also get their phone replaced with the Pixel XL.
Normally, in case of a damaged device, Google would either repair the damage or provide a replacement handset in its place. Google conducts a credit card check on the customer to ensure that they have adequate money to pay for the new phone if it gets damaged. However, with this latest scheme, many users claimed that they received 32 GB models of the Pixel XL in place of their damaged Nexus phone. Some even reported receiving the 128 GB native storage model of the larger Pixel sibling.
Why is Google replacing the old Nexus device with a new Pixel handset?
Firstly, Google may be replacing the Nexus 6P with the Pixel XL because the parts needed to repair the former handset are tough to get and the company does not manufacture them any longer. Secondly, the company may also be trying to move the excess Pixel XL stock before the new line, namely the Pixel 2 and Pixel XL 2, is announced. However, customers with damaged Nexus 6P devices should immediately visit Google Stores near them to take advantage of this replacement policy.
Although, the Pixel XL is an old model, the phone sports top-end features. The handset comes with a 5.5-inch screen, Snapdragon 821 processor and 4 GB of RAM. It is likely that most customers who get the replacement would be happier to get the new device rather than get their Nexus phone fixed.