Google appealing European Union's €2.4 billion antitrust fine
Rate this title
The search giant appealed EU's €2.4 billion fine. It will take several years before the General Court will rule the case.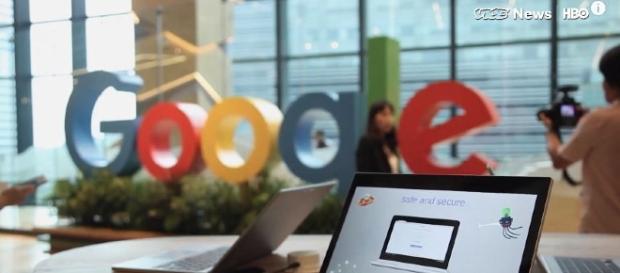 Google has decided to appeal the record-breaking fine charged by the european union's highest antitrust authority. The European Commission fined Google a total of €2.4 billion ($2.9 billion) to punish it for illegally promoting its own price comparison services at the expense of rival firms and consumers.
On September 11, Google appealed against the European Union's antitrust fine. According to a report from The Verge, the said fine is the largest antitrust penalty in the history of the European Commission.
Google surpasses Intel's record-breaking fine
The General Court, based in Luxembourg, is expected to take many years before ruling on the case.
The European Union has given the search giant 90 days to comply, or it would face further fines. The European Commission ordered Google to implement a solution by September 28 to avoid fines. The Commission is now reviewing Google's proposal to comply with the European Union's decision.
The European Union charged Google with fines last June. EU claims that the search giant is illegally favoring its shopping services in search results. The search giant replied that it would attempt to meet their demands as soon as possible. The fine against the search giant surpassed the European Union's case against United States chipmaker Intel. The fine against Intel in 2009 was worth €1.06 billion. It also made the European Union a global leader for regulating tech giants.
YouTube launched HDR support
In other news, Google recently introduced HDR (High Dynamic Range) support on YouTube just a few days ago.
YouTube began supporting HDR videos in late 2016, but there were no compatible smartphones to play back the HDR contents. The service initially only enabled playback on selected TVs and streaming devices with HDR support, including Google's own Chromecast Ultra streaming adapter. Now there are several smartphones that have built-in hardware that supports YouTube HDR contents. The smartphones with hardware-based HDR support includes LG G6, LG V30, Samsung Galaxy S8, Samsung Galaxy Note 8, and Sony Xperia XZ Premium.
Some of Google's devices are not capable of handling YouTube HDR videos. But according to Android Headlines, the company is working for a way to make the new feature available on Google smartphones such as Pixel and Pixel XL. Google is using software to enable YouTube HDR support to the Pixel and Pixel XL. The company is creating a software decoder and rendering stack so that the Pixel and Pixel XL will support YouTube HDR videos.
Click to read more
and watch the video
or