Confirmed: Nexus 6P, 5X is receiving Android 8.0 Oreo
The update it seems, has now finally been rolled out to Nexus 6P and Nexus 5X smartphones.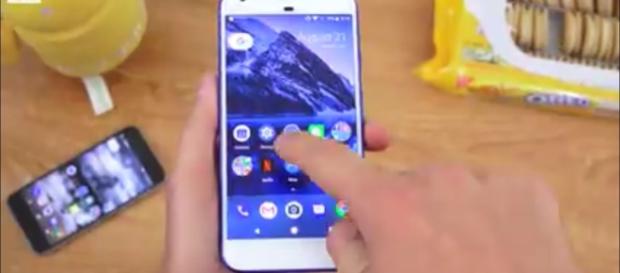 Canadian carrier, Rogers recently made a post revealing the schedule-cycle of Android Oreo update. Thanks to the listing, it is now known that Nexus 6P will be receiving the latest update on September 11. Google announced Oreo at its I/O conference in May this year.
Since then, the update was made available in forms of developer previews. Those who were enrolled in the Android beta program, also receive a special access. The update it seems has now finally been rolled out to Nexus 6P and Nexus 5X smartphones.
What do reports suggest?
As noted by Android Headlines, Rogers is recognized as providing reliable information especially when it comes to mobile software upgrades. The latest list posted by them talks about all the smartphones set to receive Android Oreo and their availability dates.
The Canadian carrier has added at the bottom of the post that the official roll out dates might change too. The firm will be testing the update at their end first, and if it turns out to be successful, then they will subsequently be made available to users.
The features with the Android O
Google's Android 8.0 comes along with a whole bunch of new and exciting features, and performance improvements claim a report by Android Central. For instance, the update is going to include a feature called, "Picture-in-Picture" mode that will allow users to operate multiple windows at the same time.
For example, smartphone owners will be able to watch a video on YouTube and check their emails on Yahoo! at the same time. The "Autofill" option has also been updated.
The system will remember log-in information into each app and provide suggestions when users return.
The latest update consists of a revamped notifications dots option. Upon tapping it, users will face an array of new actions, quick replies, and fun emoticons and content that interests them. Massive mobile OS updates such as Oreo, usually carry all security enhancements and under-the-hood improvements. Similarly, this software update is going to enhance the boot speeds of Android smartphones exponentially.
The firm has incorporated a special "Google Play Protect," option that restricts users from installing "malicious" or "suspicious" apps. The Android Oreo is roughly 900MB in size. Therefore, it will take more than a few moments to install it. Users and thus advised to keep their smartphones on charge or install the update with a hundred per cent battery. In case, the device shuts down halfway down the installing process; users stand the threat of losing all their data.
Click to read more
You will watch a video to read the news
or