Xiaomi Mi 7 to debut with 6-inch screen, Snapdragon 845 SoC
According to a Weibo leakster, the phone is going to launch in the first quarter of 2018.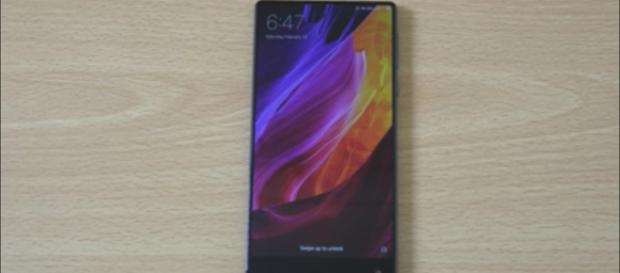 Xiaomi usually launches its Mi-series of smartphones towards the beginning of the year. This year too, the firm took the wraps off Mi 6 sometime in May. The company is now moving forward to building its successor. Important details regarding the handset have been leaked on Weibo.
Here's the list of specs and features
According to a report by GSMArena, citing information taken through a Weibo leak, Mi 7 is going to debut in the first quarter of 2018. Xiaomi is further speculated to ditch the LCD technology to an AMOLED one – similar to the kind found on Samsung's leading smartphones. The handset is predicted to feature a 6-inch screen-size, and will possibly be powered by the Qualcomm Snapdragon 845 processor.
If this turns out to be true, then Xiaomi will be the first company to pack its product with the unreleased chipset next year.
The company is going to join hands with Samsung, for manufacturing Mi 7's display panels. Since it's Samsung, Mi 7 might end up sporting a bezel-less front panel and a taller-than-usual aspect ratio, possibly 16:9. As pointed by Android Headlines, this isn't the first time that rumors regarding the Mi 6 successor have surfaced online. Previous rumors have indicated that the smartphone might offer 6GB of RAM. The firm is also speculated to introduce an 8GB of RAM variant.
A powerful device with Snapdragon 845
The source who leaked key details on Weibo, also stated that Xiaomi plans on making Mi 7 available for sale in the market, starting March 31, 2018.
This is a month earlier to when the firm usually introduces this handset. This also goes on to mean that the company will unveil the smartphone any time before March. One of its major highlights, however, is its processor. Qualcomm is speculated to introduce Snapdragon 845 chipset in the upcoming months. The specific date for launch hasn't been made official yet.
Other companies such as Google, OnePlus, and Samsung are hoping to get that processor onboard as well. Only time will tell which company ends up getting it on their smartphones first. Xiaomi stands to have a tough fight with Samsung as they are planning on unveiling Galaxy S9 in January itself. If they end up launching their 2018 flagship offering first, then they will beat Xiaomi to it.
A recent rumor claims that the South-Korean firm is striding in full-force for the preparation of its S9 smartphone. Stay tuned for more updates .
Click to read more
and watch the video
or